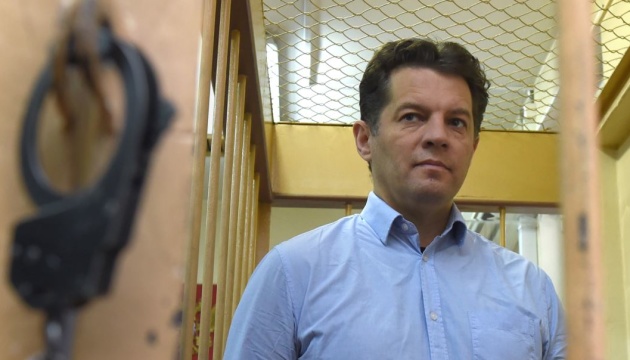 Moscow Court rejects appeal against extension of Sushchenko's detention – lawyer
The Moscow City Court has dismissed an appeal against the previous decision of the court to prolong the pre-trial detention term of Ukrinform journalist Roman Sushchenko.
Sushchenko's lawyer Mark Feygin posted on his Twitter page: "The appeal against the extension of the pre-trial detention term of Sushchenko has been rejected by the Moscow City Court".
As reported, Ukrinform's correspondent in France, Roman Sushchenko, was detained in violation of international rules on September 30, 2016 in Moscow, where he arrived on a private trip.
On October 7, he was charged with "espionage." Russia's FSB claimed that Sushchenko is a member of the Main Intelligence Directorate of the Ukrainian Defense Ministry. The latter denied this allegation.
On January 24, 2018, Moscow City Court extended the term of Sushchenko's detention in custody for two months - until March 30, 2018. An appeal was filed against this decision.
iy