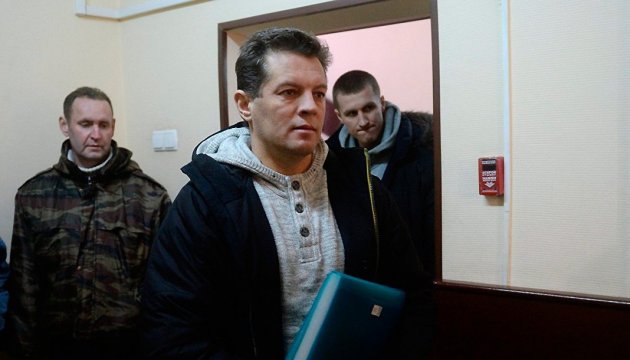 Sushchenko meets with his wife and daughter in Lefortovo – Feygin
Anzhelika and Yulia Sushchenko, the wife and daughter of imprisoned Ukrainian journalist Roman Sushchenko, have met with Roman in Lefortovo prison.
Mark Feygin, the lawyer of Roman Sushchenko, wrote this on Facebook.
"The meeting between Ukrainian journalist Roman Sushchenko and his wife and daughter in Lefortovo prison has just ended," Feygin wrote.
Mark Feygin told an Ukrinform correspondent that the meeting lasted about an hour. Anzhelika and Yulia showed Roman new pictures of relatives and drawing of his son. Most likely, it was the last meeting before the court hearing, because it will be more difficult to organize visits later.
As reported, Ukrinform's correspondent in France, Roman Sushchenko, in violation of international rules, was detained in Moscow on September 30, 2016. He arrived there on a private trip. On October 7, he was charged with "espionage." Russia's FSB stated that Sushchenko was a member of the Main Directorate of Intelligence of the Ministry of Defense of Ukraine. The ministry denied this statement.
On January 24, 2018, the Moscow City Court extended Sushchenko's detention for two more months, until March 30, 2018. This decision was appealed. The court hearings of his case, according to the journalist's defense team, could begin in March 2018.
ish