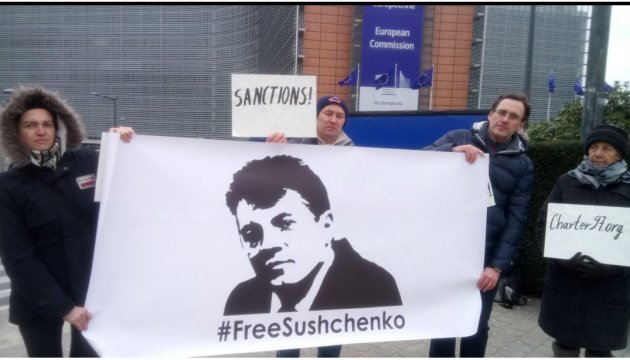 Belarusian activists hold rally in support of Sushchenko in Brussels
Belarusian activists have held in Brussels a rally against censorship and in support of Ukrinform journalist Roman Sushchenko, who is illegally imprisoned in Moscow.
The picket outside the buildings of the governing institutions of the European Union was held as part of an international protest campaign against the prohibition and blocking in Belarus of the independent information portal charter97.org, an Ukrinform correspondent in Brussels reports.
"The access to the leading independent news site charter97.org has been blocked in Belarus. Newspapers and television have long been under state control. Against this backdrop, the influence of Russian propaganda is intensifying in the region," the organizer of the picket, Denis Kazakevich, said.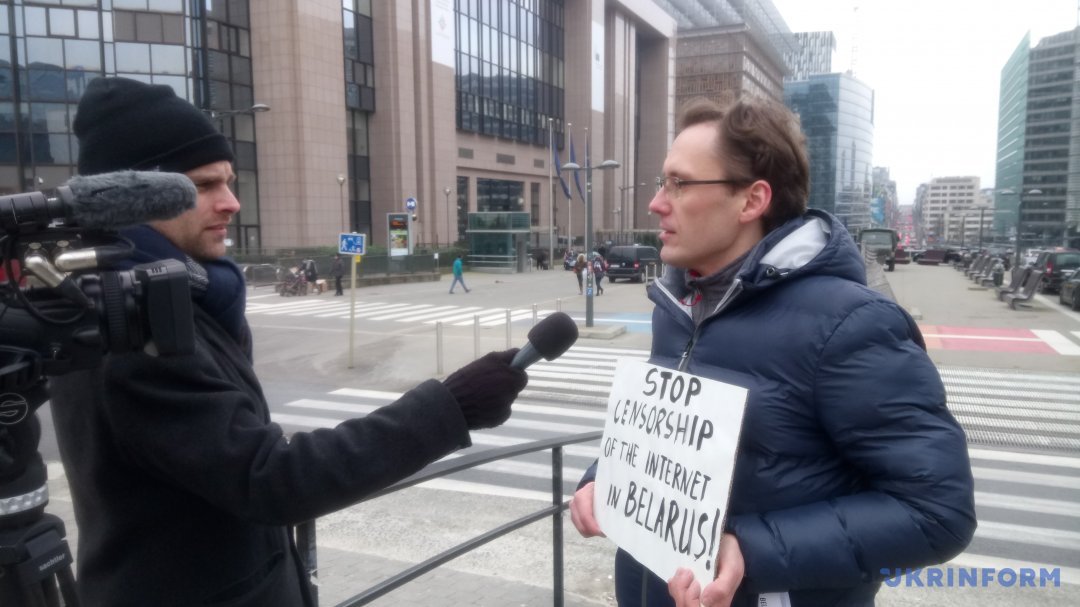 The participants in the rally also expressed support for Ukrainian journalist Sushchenko, who has been held in Lefortovo's detention center for one-and-a-half years.
Ukraine's friends also asked to congratulate Sushchenko on his birthday, which he marks on February 8.
op