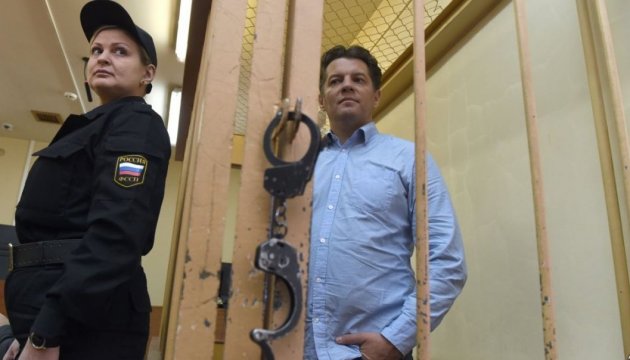 Sushchenko awarded Sakharov Order for Courage
The jury of the Sakharov Prize "For Journalism as a Deed" has awarded the Sakharov Order for Courage to Ukrinform correspondent Roman Sushchenko, who was illegally arrested in Moscow.
The secretary of the Sakharov Prize organizers told this to Yulia Sushchenko, a daughter of the Ukrainian journalist.
On December 10, Roman Sushchenko was chosen by the jury as a laureate of this order.
The chairman of the jury is Garry Kasparov.
The All-Russian Andrei Sakharov Prize "For Journalism as a Deed" was established in 2001 by human rights activist and businessman Peter Vins in gratitude to Andrei Sakharov, who participated in his fate and the fate of his relatives during their persecution by the Soviet regime.
As reported, Ukrinform's correspondent in France, Roman Sushchenko, in violation of international rules, was detained on September 30, 2016 in Moscow, where he arrived on a private trip. On October 7, he was charged with "espionage." Russia's FSB stated that Sushchenko is a member of the Main Intelligence Directorate of the Ukrainian Defense Ministry. The latter denied this statement.
On November 27, Moscow City Court extended Sushchenko's detention for two months - until January 30, 2018. The trial is likely to begin in January. As reported, Sushchenko faces 20 years of imprisonment if he does not admit his guilt.
op