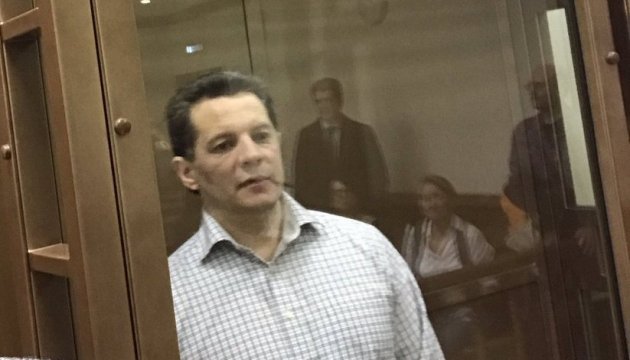 Sushchenko allowed to call his relatives - lawyer
Ukrinform journalist Roman Sushchenko, who was arrested in Moscow, has been allowed to have a 20-minute phone talk with his relatives, and talks on his right to a meeting are also being held, his lawyer, Mark Feygin, has told Ukrinform.
"Roman Sushchenko received the permission for a 20-minute call to his loved ones. He can choose himself who to call - mother and father, or wife and children," Feygin said.
The lawyer said that now efforts are being made to get the right for Sushchenko to see his relatives before the trial.
"I received a number of statements from the Embassy of France that they closely follow the course of the Sushchenko case," Feygin said.
As reported, Ukrinform's correspondent in France, Roman Sushchenko, in violation of international rules, was detained on September 30, 2016 in Moscow, where he arrived on a private trip. On October 7, he was charged with "espionage." Russia's FSB stated that Sushchenko is a member of the Main Intelligence Directorate of the Ukrainian Defense Ministry. The latter denied this statement.
On November 27, Moscow City Court extended Sushchenko's detention for two months - until January 30, 2018. The trial is likely to begin in January. As reported, Sushchenko faces 20 years of imprisonment if he does not admit his guilt.