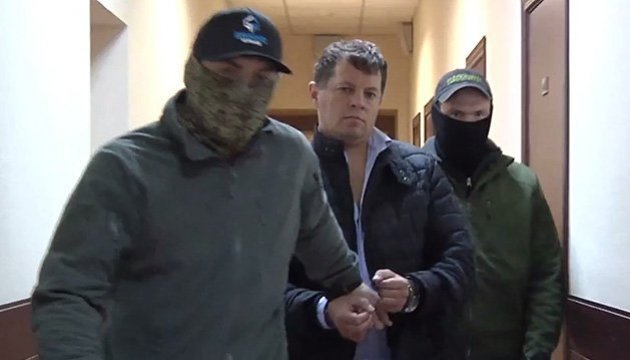 Ukraine's embassy in France making every effort to free journalist Sushchenko – ambassador
The Embassy of Ukraine in France is making every effort to release Ukrinform correspondent Roman Sushchenko, who was illegally arrested in Russia.
Ambassador of Ukraine to France Oleh Shamshur said this in an interview with Ukrinform.
"I made the acquaintance of Roman Sushchenko when he worked in Paris. He actively covered the events that took place in the Embassy or in the cultural and information center with our participation. We know Roman as a very professional, honest person and a patriot. Of course, we were shocked at his arrest," the diplomat said.
He stressed that important and effective steps to free Sushchenko had already been taken, and all the needed efforts would be further made.
"For our part, we are ready to continue to do everything possible to speed up his release. Much work in this direction has already been done with concerted efforts. It is important that the fate of Roman Sushchenko was discussed at the highest level, during the visit of President of Ukraine Petro Poroshenko to France," Shamshur said.
As reported, November 27, the Moscow City Court extended the arrest of Ukrinform Paris-based correspondent Roman Sushchenko for another two months, until January 30, 2018.
Roman Sushchenko was arrested on September 30, 2016 in Moscow where he arrived on a private visit. He was accused of "espionage", allegedly being a member of the Main Intelligence Directorate of the Ukrainian Defense Ministry. The Ukrainian Main Intelligence Directorate denied allegations of the Russian Federal Security Service. Roman Sushchenko works with the Ukrainian National News Agency Ukrinform since 2002 and is agency's own correspondent in France since 2010.
ol