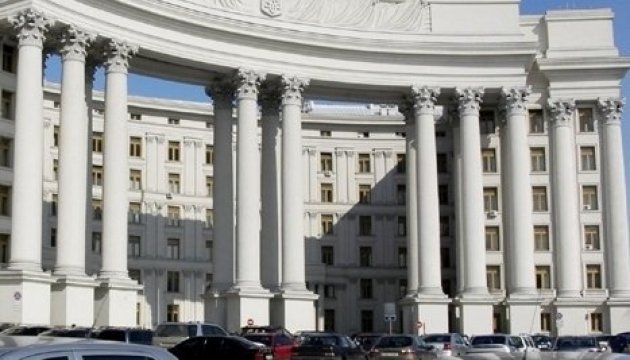 Foreign Ministry protests against extension of Sushchenko's arrest
The Ukrainian Foreign Ministry has expressed a protest due to the groundless extension of the arrest of Ukrinform journalist Roman Sushchenko for two months on trumped-up charges and called for his release.
"Groundless extension of Sushchenko's detention in Russia on trumped-up charges. We protest, demand his release," Foreign Ministry spokesperson Mariana Betsa wrote on Twitter on Monday.
As reported, on Nopvember 27, Moscow City Court extended the arrest of Ukrainian journalist Roman Sushchenko for two more months.
Sushchenko said in the courtroom that his lawyer, Mark Feygin, was under pressure in order to deprive him of protection in Russian courts. In addition, Sushchenko sent his regards to his family and said that he was fine.
On September 30, 2016, Russia's FSB detained Sushchenko in Moscow, calling him an employee of the Ukrainian intelligence service, who allegedly "deliberately gathered information about the activities of the armed forces and troops of the National Guard of the Russian Federation, which constitutes state secrets."
A criminal case against the journalist was opened on "espionage" charges. On September 25, 2017, Moscow City Court extended the term of Sushchenko's arrest until November 30. On October 21, Feygin said that the investigation into the Sushchenko case had been completed. According to the FSB, Sushchenko collected information on the invasion of Russian troops in Ukraine.
op