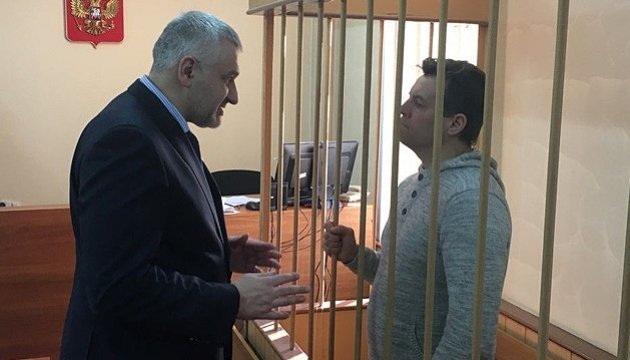 Moscow court extends arrest of journalist Sushchenko for another two months
The Moscow City Court has extended the arrest of Ukrinform journalist Roman Sushchenko for another two months.
As an UNIAN correspondent reports from Russia, the decision was announced by the judge at the closed court hearing, like all the previous ones. Ukrainian journalists and the consul of Ukraine were admitted to the courtroom only after the verdict had been announced.
"To extend the detention in custody of Roman Sushchenko for two months – up to a total of 16 months – until January 13, 2018," judge Suvorov read out the decision.
Later, Sushchenko's lawyer Mark Feygin clarified that the judge had misspoke and the arrest had been actually prolonged until January 30.
As reported, Ukrinform correspondent in France Roman Sushchenko was arrested on September 30, 2016 in Moscow where he arrived on a private visit. He was accused of "espionage", allegedly being a member of the Main Intelligence Directorate of the Ukrainian Defense Ministry. The Ukrainian Main Intelligence Directorate denied allegations of the Russian Federal Security Service. Roman Sushchenko works with the Ukrainian National News Agency Ukrinform since 2002 and is agency's own correspondent in France since 2010.
September 25, the Moscow City Court extended the arrest of Ukrinform journalist Roman Sushchenko until November 30, 2017.
On Thursday, November 24, U.S. Ambassador to the OSCE Harry Kamian delivered his speech at a meeting of the OSCE Permanent Council in Vienna on Thursday, stressing unjustified accusations made by the Russian Federation against Ukrinform journalist Roman Sushchenko and urging Moscow to immediately release the Ukrainian journalist.
ol