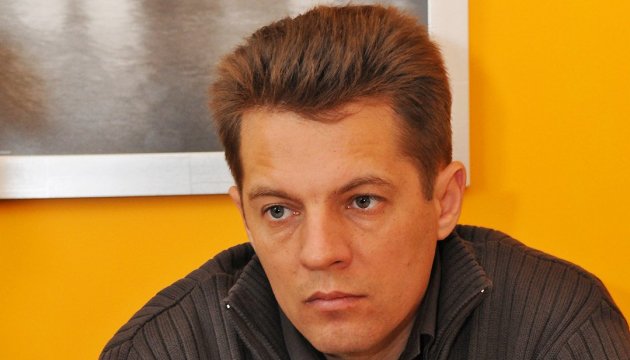 Anniversary of Roman Sushchenko's arrest marked today
The anniversary of the illegal arrest of journalist Roman Sushchenko in Moscow is marked on September 30.
A year ago, on September 30, 2016, Ukrinform correspondent in France Roman Sushchenko was arrested in Moscow, where he arrived on a private visit.
He was accused of "espionage", allegedly being a member of the Main Intelligence Directorate of the Ukrainian Defense Ministry. The Ukrainian Main Intelligence Directorate denied allegations of the Russian Federal Security Service.
The Lefortovsky District Court of Moscow has repeatedly extended pre-trial detention term of Roman Sushchenko. On September 25, the Moscow City Court again extended the arrest of Ukrinform journalist Roman Sushchenko for another two months, until November 30, 2017.
Undoubtedly, the case of Roman Sushchenko is politically motivated, and the Ukrainian journalist is a political prisoner of the Kremlin, like dozens of other Ukrainians.
The Ukrainian side calls the accusation against the journalist groundless and urges to release him immediately. The fate of Roman Suschenko is discussed at all levels, including fellow journalists, indifferent citizens of our country, members of the European Parliament and wife of the French president Brigitte Macron.
Ukrainian President Petro Poroshenko recently addressed the international community from the UN rostrum with an appeal for the release of Ukrainian political prisoners, in particular Roman Sushchenko.
On the eve of the anniversary of the illegal arrest of the journalist, the staff of the Ukrinform Ukrainian national news agency held an action, wearing T-shirts with his portrait, and released air balloons symbolizing 365 days spent by the journalist behind the bars.
The photo exhibition "A Year Behind the Bars", dedicated to the anniversary of the illegal arrest of Roman Sushchenko in Moscow, was opened at the Ukrinform agency in Kyiv.
ish