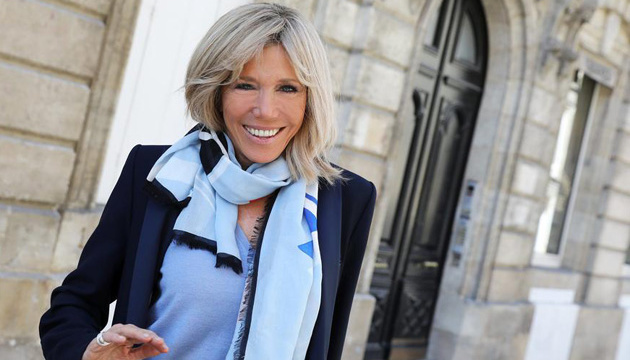 Brigitte Macron expresses support for Sushchenko's wife
First lady of France Brigitte Macron expresses sincere words of support to the wife of Ukrainian journalist and political prisoner Roman Sushchenko, who has been illegally detained for almost a year in the Russian Federation.
Ukrinform received a corresponding letter from Tristan Bromet, the head of the Office of Brigitte Macron.
"Brigitte Macron received your letter in which you expressed your deep concern over the arrest in Russia of your husband, Mr. Roman Sushchenko, a journalist and own correspondent of Ukrinform in France. Being not indifferent to the trials of your destiny, the wife of the president of the French Republic entrusted me to convey to you her sincere words of support," reads a letter.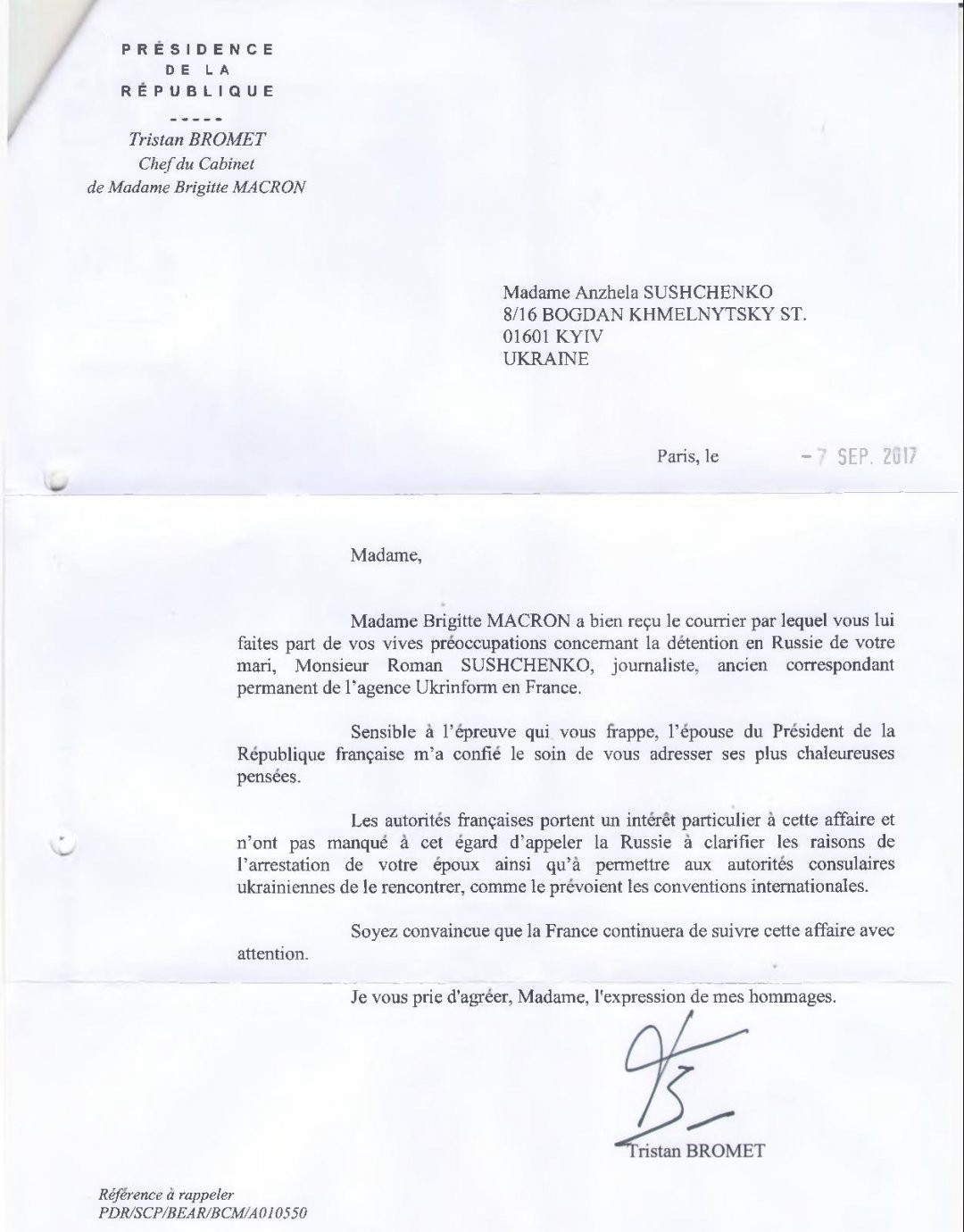 The letter says that the French authorities pay special attention to the case of Roman Sushchenko, in particular, it earlier urged Russia to explain the reasons for his detention.
"We assure you that France will continue to closely monitor this issue," noted in the letter.
As a reminder, September 30 marks a year since Roman Sushchenko has been illegally detained in the Lefortovo detention center. He was accused of "espionage." The Russian Federal Security Service claimed that Sushchenko was an employee of the Main Intelligence Directorate of the Ukrainian Defense Ministry. The latter denied the allegations. 
ish