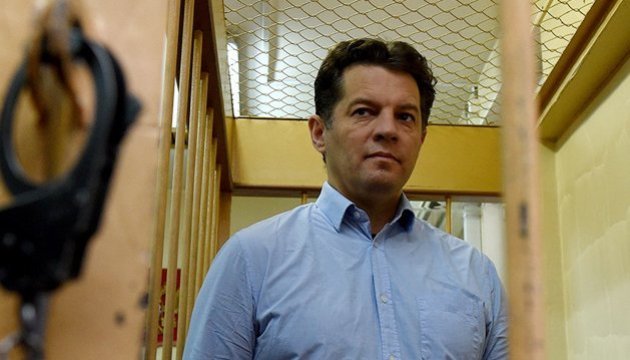 Moscow court leaves Sushchenko under arrest until September 30
The Moscow City Court has rejected a complaint filed by the defense team of Ukrinform correspondent Roman Sushchenko, who was illegally detained in Russia, against the extension of his arrest for another three months - until September 30.
The journalist's lawyer, Mark Feygin, wrote this on Twitter.
"The Moscow City Court has upheld the ruling of the Lefortovo District Court to extend the detention of Roman Sushchenko for three months," he wrote.
Earlier reports said that Sushchenko had been allowed to make three phone calls to close relatives.
"Sushchenko was allowed to make three phone calls to close relatives in Ukraine. Roman Sushchenko's son, Maksym, turns 10 on July 15. Now Roman will congratulate him!" Feygin wrote.
Ukrinform's correspondent in France, Roman Sushchenko, in violation of international rules, was detained on September 30, 2016 in Moscow, where he arrived on a private trip.
On October 7, he was charged with "espionage." The Russian Federal Security Service (FSB) stated that Sushchenko was a member of the Main Directorate of Intelligence of the Ukrainian Defense Ministry. The directorate denied this statement.
op