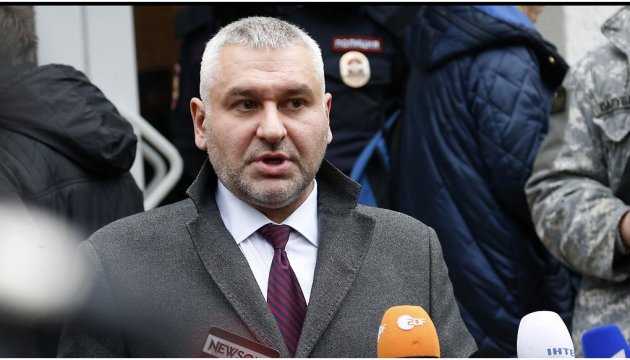 Lawyer Feygin travels to Paris to discuss case of Roman Sushchenko
Mark Feygin, the lawyer of illegally arrested Ukrinform journalist Roman Sushchenko, travels today to Paris to meet with French officials to discuss the case of his client.
In a post on Twitter, Feygin wrote: "I'm flying to Paris. I'm going to meet there with officials regarding the arrest of my client Ukrainian journalist Roman Sushchenko".
Earlier Feygin stated he would like to get a range of important meetings: with the French Ombudsman, Reporters without Borders and other human rights organizations and officials.
As a reminder, Moscow's Lefortovsky District Court extended the pre-trial detention term of Ukrinform correspondent Roman Sushchenko until January 30, 2017.
iy