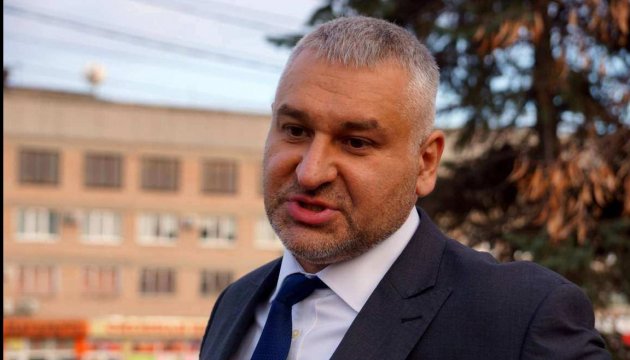 Sushchenko thanks for support and impressed with its scale – lawyer Feygin
Ukrinform journalist Roman Sushchenko, who was illegally detained in Moscow, thanks for the support and is impressed with its scale.
His lawyer Mark Feygin wrote this on Twitter after the meeting with him.
"I've just visited Roman Sushchenko. He sends greetings to everyone and thanks for the support, especially on part of journalists. The scale of this support really cheered him," he wrote.
As reported, Roman Sushchenko was detained on Friday, September 30, in Moscow following Russian media reports accusing him of 'espionage'. Roman at the time of arrest was on vacation and arrived in Moscow for private purposes. Ukrinform and Sushchenko's wife concluded an agreement with lawyer Mark Feygin who defended Roman Sushchenko. Roman Suchshenko is being kept in Moscow's Lefortovo prison.
ish