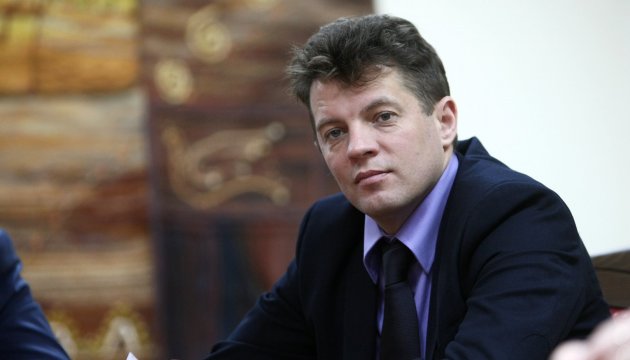 Russian investigators bring official charges of espionage against Roman Sushchenko
Investigators in Russia have officially charged Ukrinform correspondent Roman Sushchenko with espionage, his lawyer, Mark Feygin, told TASS.
"The charges have been brought against him," the lawyer said.
According to Feygin, Roman Sushchenko was not allowed to see his lawyer and thus he doesn't plan to give evidence to the investigator on Friday.
He also added that Roman Sushchenko doesn't admit guilt.
On September 30, Russian security officers in violation of all international rules detained Ukrinform correspondent Roman Sushchenko in Moscow on 'espionage' charges and stated he is a staff employee of the Ukrainian Defense Ministry Intelligence.
The Ukrainian Defense Ministry's main directorate of intelligence denied the accusations and stated "FSB information doesn't correspondent to the facts".
Moscow's Lefortovsky District Court arrested Roman Sushchenko for two months till November 30.
Roman Sushchenko has worked for Ukrinform since 2002 and has been its Paris correspondent since 2010, mainly covering international stories.
iy