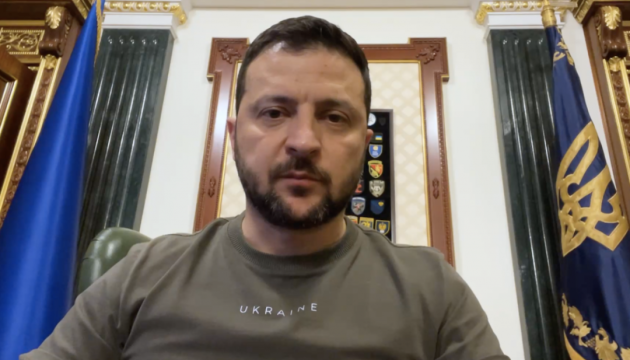 Zelensky to Ukrainian participants in III European Games: Each of your victories inspires our soldiers
President Volodymyr Zelensky noted that every victory the national team's athletes achieve in the 3rd European Games unites and consolidates all of Ukrainians in the fight against the enemy, inspiring soldiers at the front lines.
This is stated in Zelensky's greeting to the participants in the 3rd European Games, published on the President's website.
"It is really nice to greet you on the eve of an important sports event - the participation of Ukrainian athletes in the III European Games in Krakow. Our country has been waging a fierce fight against Russian invaders for more than a year already. We defend our freedom and democracy, we defernd life, our values and ideals, which also lie at the heart of the Olympic movement - harmony and comprehensive human development, mutual respect, and the establishment of peace between states and peoples," Zelensky said.
Addressing the participants, the president noted that they were given the honor of representing Ukraine in the international arena.
"I sincerely wish everyone to realize their potential, to fulfill the dreams and hopes of Ukrainian sports fans. Know that your every victory in the competition unites and consolidates all of us in the fight against the enemy, inspires our soldiers at the front, gives our youths hope for the future. I wish faith, physical strength, and sports luck to all of you. Go get that victory!" emphasized the president.
As reported earlier, the III European Games will be held in Krakow, Poland, June 21 through July 2.