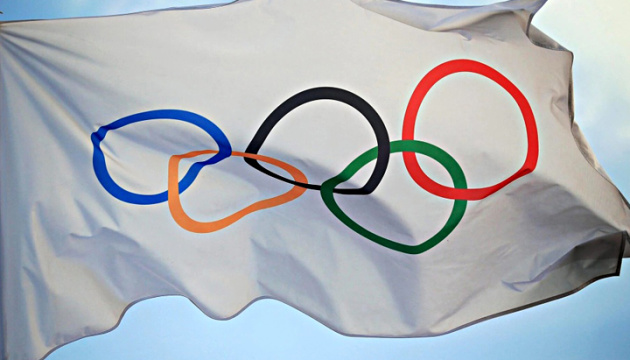 Sanctions against Russia, Belarus remain in place – IOC
The International Olympic Committee (IOC) has stated that sanctions imposed on Russian and Belarusian athletes due to Russia's full-scale invasion of Ukraine remain in force.
The IOC said this in a statement on the one-year anniversary of Russia's invasion of Ukraine, Ukrinform reports.
"The IOC condemned the senseless war in the strongest terms on the day of the invasion. With no end in sight to the fighting after one year of bloodshed, the IOC reiterates its condemnation of the war in Ukraine, which is a blatant violation of the Olympic Truce that was in effect at the time, and the Olympic Charter. For this reason, the IOC sanctioned the Russian and Belarusian states and governments, who are solely responsible for this war, in an unprecedented way: no international sports events organised in Russia and Belarus; no flag, anthems or other national symbols whatsoever displayed; and no government or state officials accredited for any international sports events. These sanctions were put in place in February 2022 and were then reinforced, further strengthened and confirmed by the recent Olympic Summit on 9 December 2022. They remain firmly in place," the Committee said.
At the same time, the IOC reaffirms its unwavering solidarity with the Ukrainian athletes, who have faced unspeakable hardship day after day.
It is noted that the IOC has tripled its Solidarity Fund for Ukraine so that the athletes have every support to overcome the tremendous challenges they are facing to make their Olympic dream come true.
According to the IOC, some 3,000 athletes have already benefitted from the help the IOC Solidarity Fund is offering through the NOC of Ukraine.
"These efforts take the form not just of financial aid, but also logistical support and ensuring that Ukrainian athletes can continue to take part in competitions by providing travel support, training facilities, accommodation, equipment and uniforms, amongst other things," the IOC said.
As reported by Ukrinform, the sports ministers of more than 30 countries pledged their support for banning Russian and Belarusian athletes from participating in the next Olympics - even under a neutral flag.
Photo: olympics.com