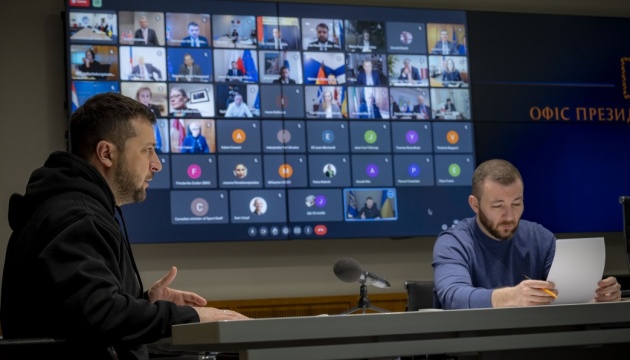 Zelensky: If killings and missile strikes were Olympic sports, Russia would have taken first place
Ukrainian President Volodymyr Zelensky has said that Russia carries out its aggression under different colors and symbols, therefore even its possible presence at the international and Olympic Games will be an expression of lawlessness and violence.
The head of state said this in a video address to the participants in a summit of sports ministers of the partner states, according to the website of the head of state.
"If the Olympic sports were killings and missile strikes, then you know which national team would occupy the first place. And it's not important – whether this national team would have its official flag, the state tricolor. Russian terrorists use different symbols," he said.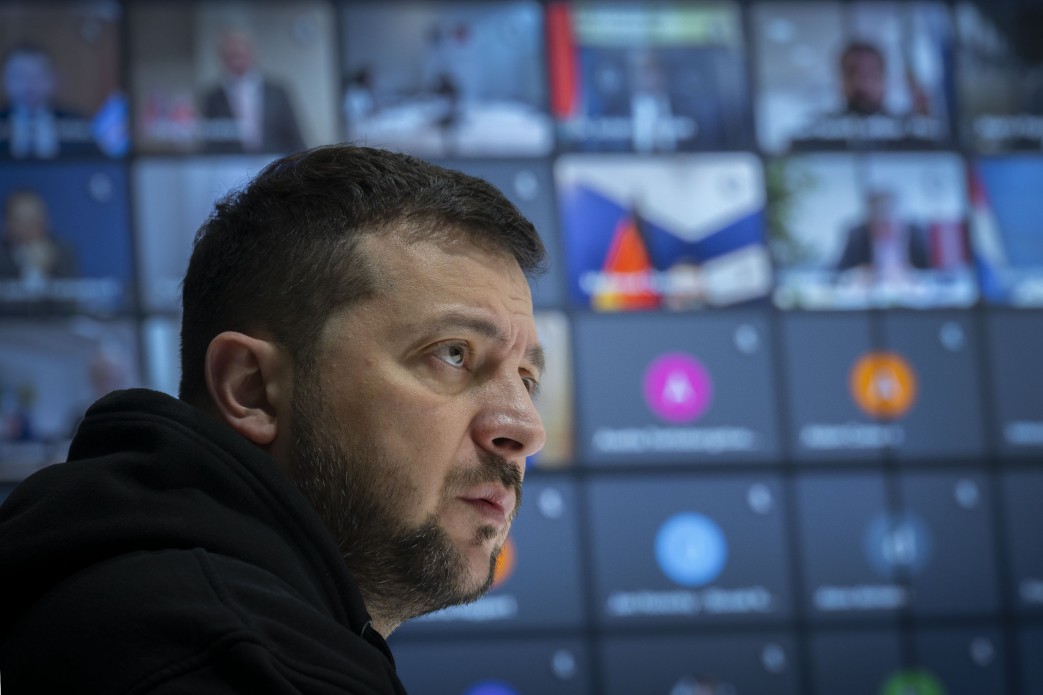 Zelensky said that the Russian military forced Ukrainians in the occupied Ukrainian territory to wear a white armband -- allegedly not to be killed -- but they were tortured and killed even with these white armbands.
According to him, Russia uses certain letters of the Latin alphabet on flags of different colors – "and all of them symbolize the genocidal ideology of rashism, whatever the specific color is used."
In this context, Zelensky said that even the mere presence of representatives of the terrorist state would be a manifestation of violence and lawlessness.
Zelensky said that the Russian state has chosen the path of terror, and that is why it has no place in the civilized world. The world isolated Russia to be protected, he added.
In his opinion, if the Olympic principles are destroyed and Russian athletes are allowed to participate in any competitions or the Olympic Games, it's just a matter of time before the terrorist state forces them to play along with the war propaganda.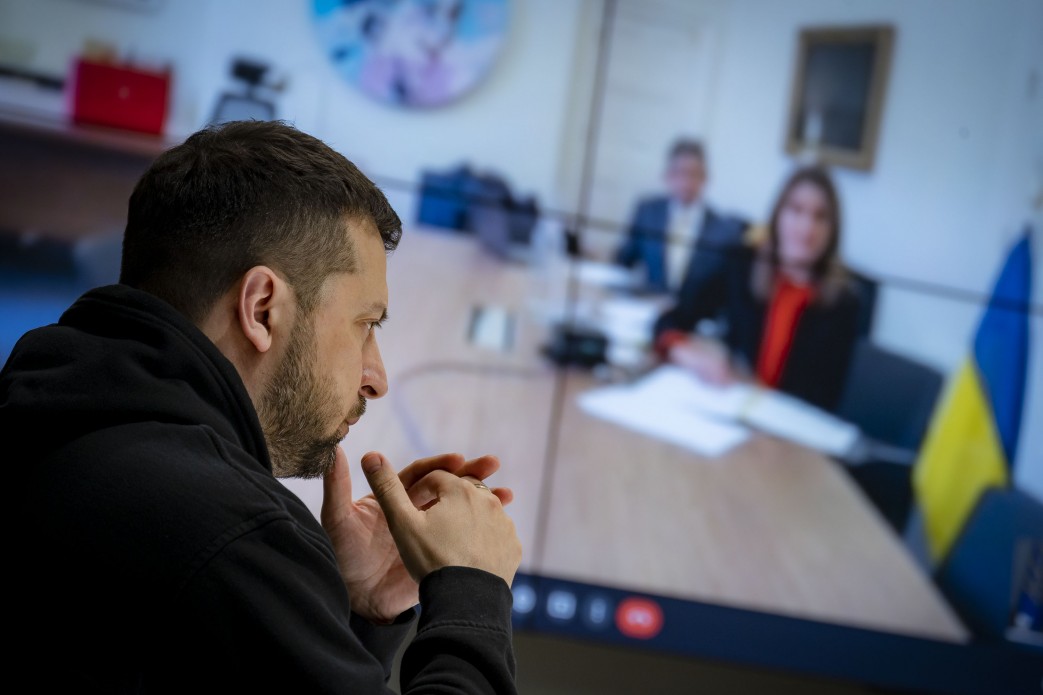 "Ukraine has launched a marathon of honesty, and I urge you to join. While Russia kills and terrorizes, representatives of the terrorist state have no place at sports and Olympic competitions. And it cannot be covered up with some pretended neutrality or a white flag. Because Russia is now a country that stains everything with blood – even the white flag. It must be recognized. And this must be recognized, in particular, at the level of the International Olympic Committee," Zelensky said.
On January 25, the International Olympic Committee said that Russian and Belarusian athletes would be able to participate in the 2024 Olympic Games in Paris after Asian qualification. The position of the IOC has been criticized by the Ukrainian authorities and Ukraine's international partners. In particular, the Baltic countries and Poland, as well as representatives of the Olympic committees of Norway, Sweden, Iceland, Finland and Denmark, officially appealed to the IOC with a call not to allow representatives of the aggressor country and its ally to participate in the Olympics.