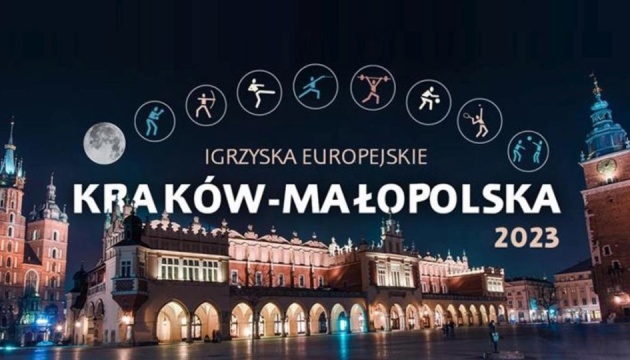 Russia, Belarus athletes not to be admitted to III European Games in Krakow - envoy
Russian and Belarusian athletes will not be allowed to participate in the Krakow-Małopolska 2023 III European Games. This is the principled position of Poland and the Polish Olympic Committee.
Ukrainian Ambassador to Poland Vasyl Zvarych reported the news on Facebook, according to Ukrinform.
The diplomat said he had met with the president of the Polish Olympic Committee, Andrzej Krasnicki, to develop the initiative of the President of Ukraine to prevent the participation of Russians and Belarusians in the 2024 Olympics in Paris.
"I received unequivocal assurances of full support for Ukraine's position regarding the non-admission of Russians and Belarusians to the games in Paris. Already at the III European Games Krakow-Małopolska 2023, they will not be allowed, and this is a principled position," Zvarych emphasized.
He assured that efforts will continue to be coordinated with the Polish side to ensure that the IOC passes a fair decision in the matter of not allowing Russian and Belarusian athletes to the Olympic qualifications.
Zvarych added that the countries that are destroying Ukraine's sports infrastructure, killing athletes and depriving them of the opportunity to train on sports grounds should be isolated from the civilized world of sports until they put to an end their armed aggression against Ukraine.
As a reminder, the III European Games Krakow-Małopolska will be held in Krakow and the Małopolska Voivodeship from June 21 to July 2. Teams from 50 countries will take part, competing in three dozen sports disciplines. The previous European Games were held in Baku in 2015 and Minsk in 2019.
Main photo: polscha.travel