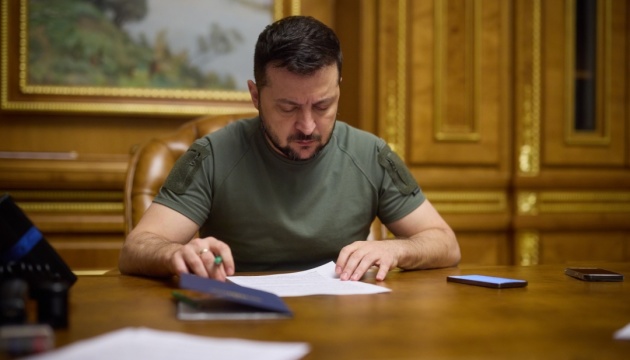 Zelensky writes letter to presidents of international sports federations over IOC decision
Ukrainian President Volodymyr Zelensky has called on international sports federations to respond to the IOC's decision regarding the participation of Russian and Belarusian athletes in the Olympic Games.
The head of state said this in his nightly address on Saturday, January 28, Ukrinform reports.
"Today I continued our honesty marathon that should bring international sports agencies back to the true Olympic principle. I addressed a letter to the presidents of the leading international sports federations. The call is simple and fair: to decide on the decision of the International Olympic Committee, which, unfortunately, wants to open sports to the propaganda influence of the terrorist state," Zelensky said.
According to him, if Russian athletes participate in international competitions, it is only a matter of time before they start justifying Russia's aggression and using the symbols of terror.
"And it is also only a matter of time when the Kremlin starts using the existing unprincipled 'flexibility' of the International Olympic Committee to say that the world allegedly agrees to make concessions to the aggressor. The fact that Russia continues its terror every day cannot be ignored," Zelensky said.
The General Assembly of the National Olympic Committee of Ukraine at its extraordinary meeting will consider the issue of a possible boycott of the 2024 Olympic Games if Russian and Belarusian athletes are allowed to return to international sports arenas before Russia stops its aggression against Ukraine.