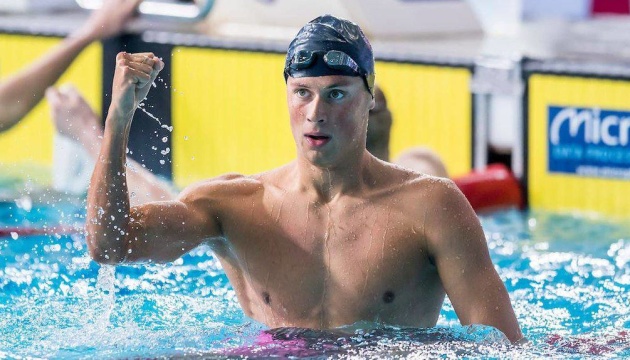 Romanchuk wins 1500m freestyle silver at Swimming World Cup
Ukrainian Mykhailo Romanchuk has won a silver medal in the 1500m freestyle event at the FINA Swimming World Cup.
According to Ukrinform, he showed a result of 14:26.69, 1.28 seconds behind the leader, Florian Wellbrock of Germany.
This is the first medal for Ukraine at the Swimming World Cup. In the overall standings, the Ukrainian team shares 13th place with the Czech Republic, Denmark, Finland, Hungary and Switzerland.
Photo: Ukraine's National Olympic Committee