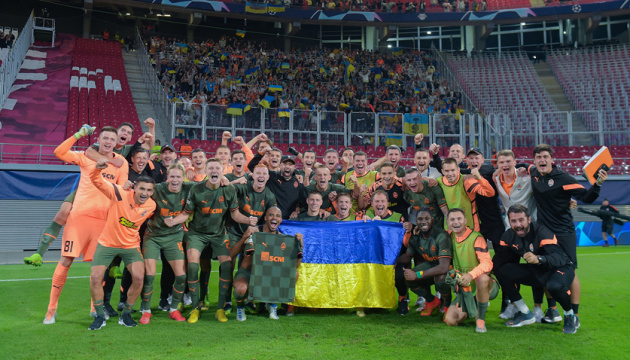 Shakhtar stun Leipzig by 4-1 away win in UCL
In the Champions League's Group F opener, Shakhtar Donetsk delivered an unexpected massive win against RB Leipzig at the latter's Red Bull Arena on September 6, 2022.
The Ukrainian team, which has been displaced from their hometown Donetsk after Russia unleashed its aggression against Ukraine in 2014, scored four times, allowing the German team only one goal in return.
In a brilliant debut for the club, Marian Shved delivered twice.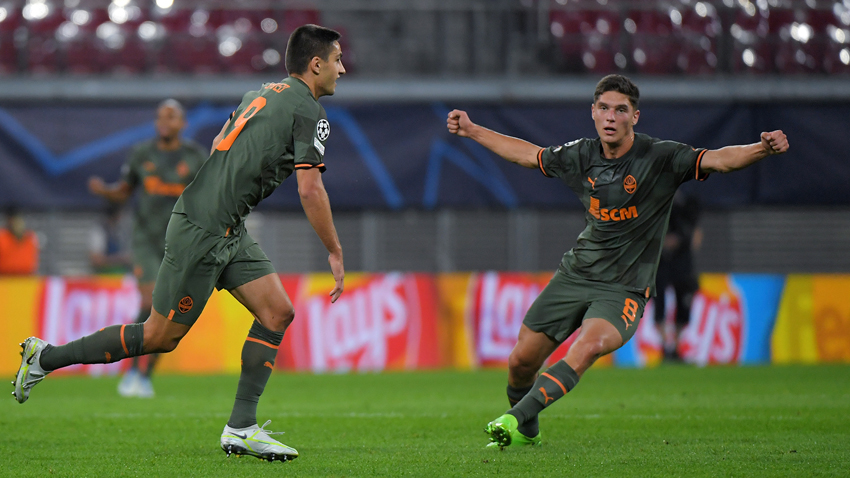 Sporting a new, unusual green kit, Shakhtar players celebrated the win, holding a flag of Ukraine, the nation which has been fighting to repel the Russian onslaught.
The premier league has earlier kicked off in Ukraine despite martial law imposed in the country. In case of air raid alerts, teams are obliged to proceed to shelters, while no viewers are allowed at the stands.
Shkahtar's win in the UCL group stage opener was a surprise to many as most of the Brazilian players have left the squad and left Ukraine after hostilities erupted in many parts of the country.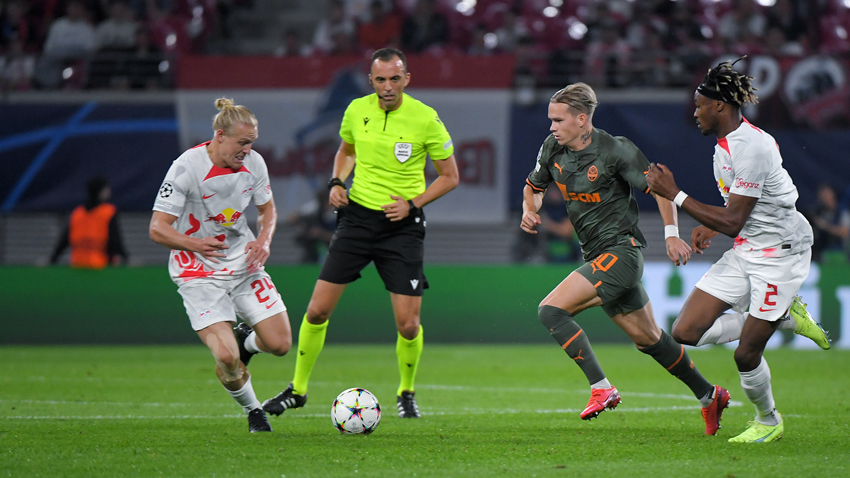 In their second match in Group F, Shakhtar will face Celtic. The "home" game will be played in Poland as UEFA does not allow Ukraine to host international matches amid the ongoing war.