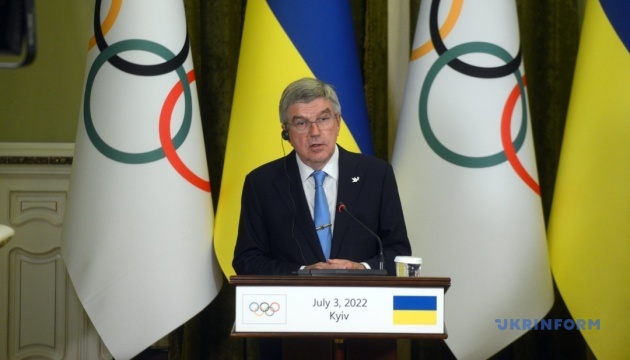 IOC to triple budget of aid fund for Ukrainian athletes
The International Olympic Committee (IOC) is planning to increase the budget of the aid fund for Ukrainian athletes from $2.5 million to $7.5 million.
IOC President Thomas Bach said this at a joint press conference with Ukrainian President Volodymyr Zelensky in Kyiv on July 3, Ukrinform reports.
According to Bach, he came to Ukraine to demonstrate both moral and practical support for Ukrainian athletes.
"We want to show solidarity in particular with the Ukrainian Olympic Community, and to demonstrate to the athletes and coaches that they are not alone and that we stand by their side," he said.
Bach committed to continuing and even strengthening the IOC's support for Ukrainian athletes, with a special view to the Olympic Games Paris 2024 and the Olympic Winter Games Milano Cortina 2026, and their respective qualifying events.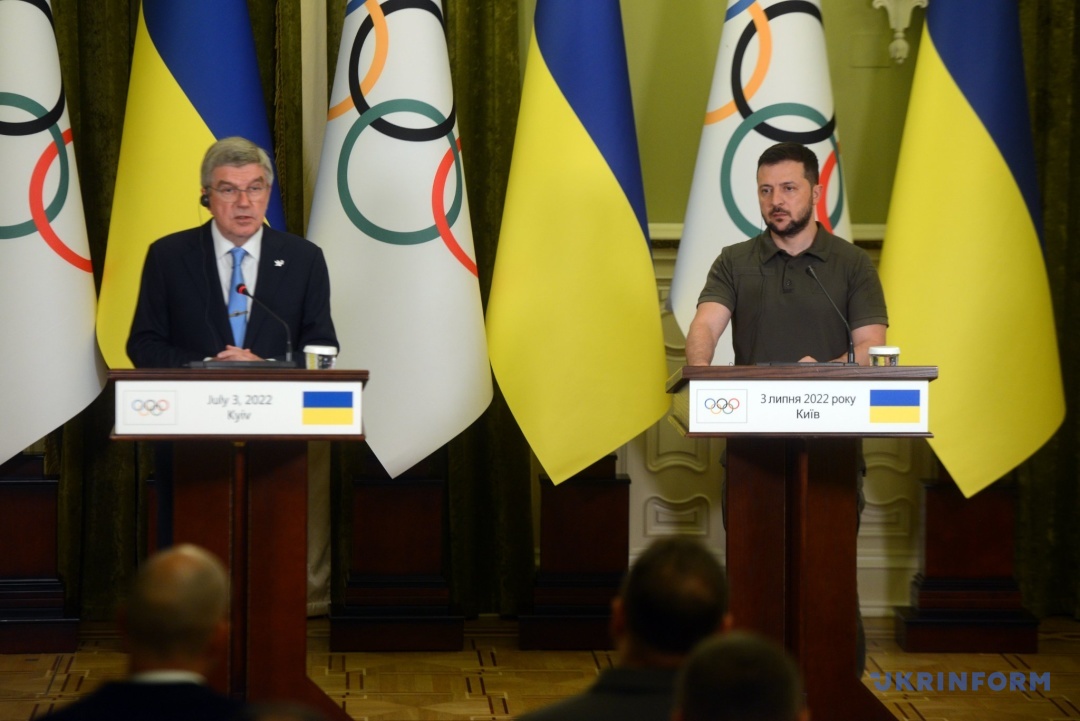 According to him, the IOC provides support to 3,000 Ukrainian athletes.
Zelensky thanked Bach for this decision and responded positively to the IOC president's proposal to convene a Ukrainian sports recovery conference to discuss the restoration of Ukrainian sports infrastructure.
Photos: Yevhen Kotenko, Ukrinform