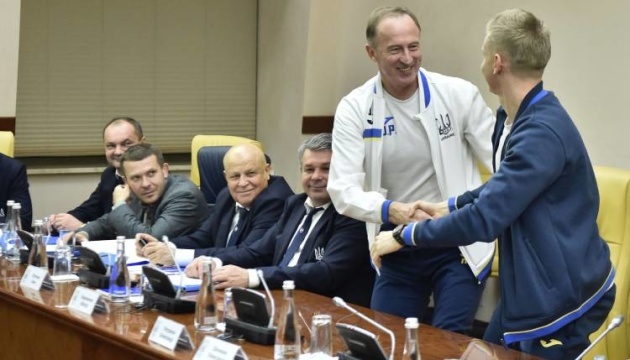 Petrakov becomes head coach of Ukraine's national football team
Oleksandr Petrakov, who served as Ukraine's acting head coach, has become a full-fledged manager of the national football team, Ukrinform reports.
The Ukrainian Association of Football signed a contract with the 64-year-old Ukrainian until December 30, 2022 (until the end of the World Cup in Qatar) with the possibility of its extension until July 30, 2024 (for the Euro 2024 qualifying and finals).
Petrakov was appointed interim Ukraine manager on August 18, 2021 and led the national team to the 2022 World Cup playoffs. Under his leadership, Ukraine earned two wins and five draws.
Ukraine defeated Bosnia and Herzegovina 2-0 on the road on November 16, taking second place in their qualifying group and making it to the playoffs of the 2022 World Cup.
Photo credit: UAF