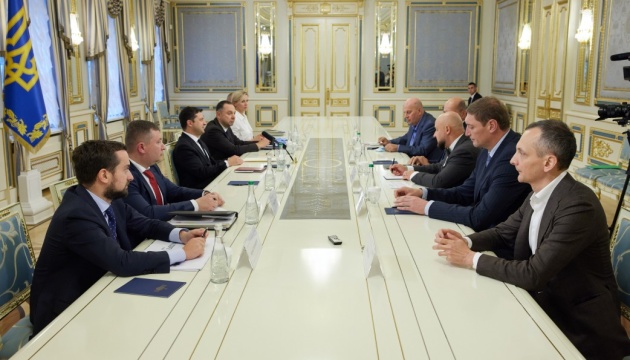 Zelensky: Ukraine will meet all requirements for hosting EuroBasket 2025
Ukrainian President Volodymyr Zelensky has said he is confident that Ukraine will fulfill all the requirements for holding the European Basketball Championship in 2025, the presidential press service has reported.
According to the report, Zelensky said this at a meeting with FIBA Europe President Turgay Demirel.
The main topic of their talks was an application for holding EuroBasket 2025 in Ukraine.
"For me, this is a very important meeting because sports, in particular EuroBasket, are now one of the important priorities for the state. In addition, such events and the victory in the struggle for the right to hold them unite the nation," Zelensky said.
He recalled that he had set several important tasks, and the state was moving towards respective results step by step. Among them are infrastructure development, including the construction of roads and bridges, digitalization and the development of digital services, and the Healthy Ukraine program, Zelensky said.
"The main goal of this program is to give all people in Ukraine, especially children, the opportunity to go in for sports and be involved in physical activity. Therefore, it is important to create conditions, adequate sports infrastructure," Zelensky said.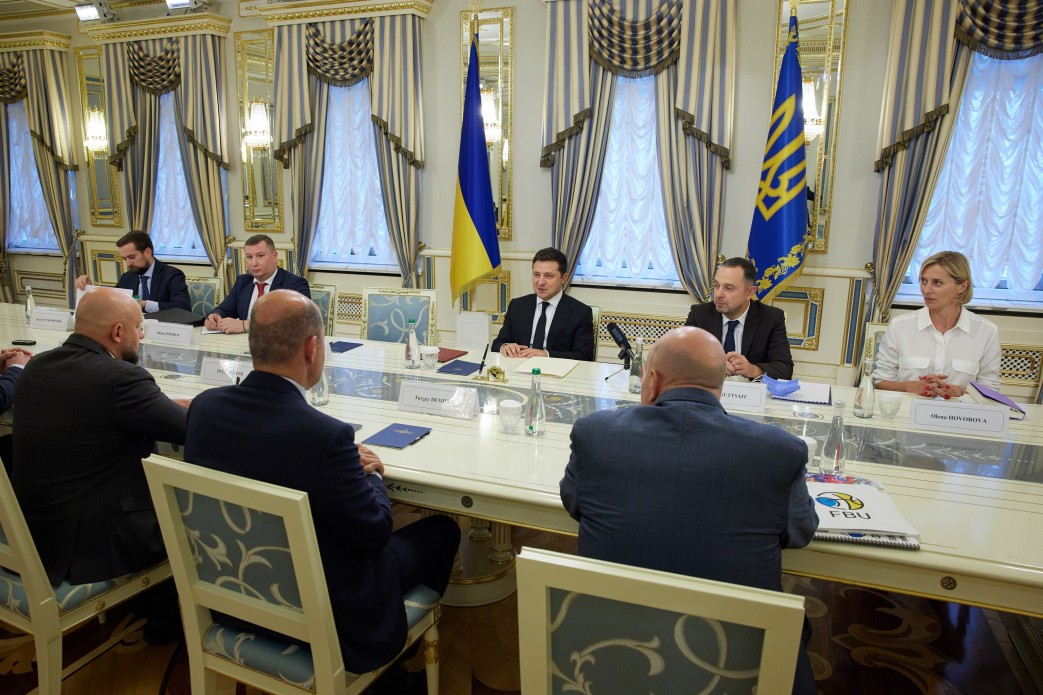 According to him, for children to want to go in for sports, they, first of all, need two things: sports infrastructure and examples of victories of Ukrainian champions.
Zelensky assured Demirel that Ukraine would fulfill all the requirements needed to hold the EuroBasket, including the construction of sports arenas.
For his part, Demirel thanked Zelensky for Ukraine's initiative to apply for hosting the European Basketball Championship in 2025, adding that this inspired the Basketball Federation of Ukraine.
"I know how important such events are for national federations and for the whole nation," Demirel said.
Ukraine in September this year submitted a bid to host EuroBasket 2025. Earlier, Ukraine received the right to host EuroBasket 2015, but the unstable situation in the country prevented the holding of the European Basketball Championship.
Photo: president.gov.ua