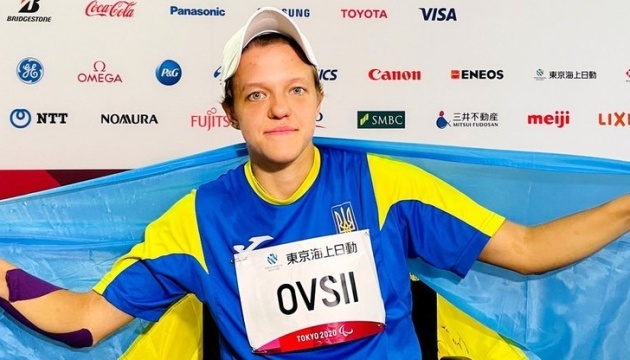 Ukrainian Ovsii wins Paralympic gold in club throw
Ukrainian athlete Zoia Ovsii has won a gold medal in the women's club throw at the Paralympic Games in Tokyo.
This is Ukraine's first-ever Paralympic gold in this event, according to Ukrinform.
Ovsii showed the best result – 25.12 meters – on her fifth attempt. U.S. athlete Cassie Mitchell was second with a result of 24.18 meters.
Ukraine's Paralympic team has won 94 medals so far, including 24 gold, 44 silver, and 26 bronze medals.
Photo: paralympic.org.ua