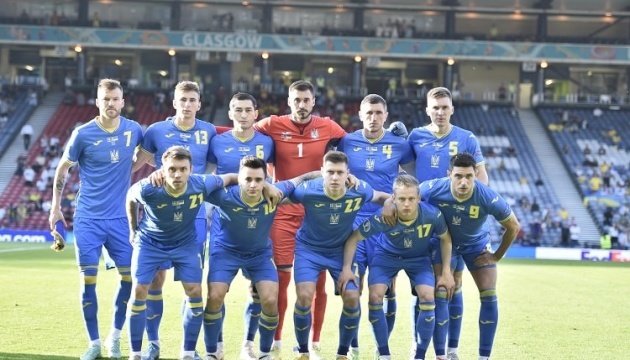 Ukraine 25th in FIFA ranking
Ukraine's national football team has dropped from 24th to 25th place in the latest FIFA ranking, the press service of the Ukrainian Association of Football has reported.
According to the report, Ukraine, with 1,523 points, is ranked 15th among UEFA representatives.
"After the release of the May ranking, our team played eight matches: friendly matches against Bahrain (1-1), Northern Ireland (1-0) and Cyprus (4-0), as well as Euro 2020 matches against the Netherlands (2-3). North Macedonia (2-1), Austria (0-1), Sweden (2-1), and England (0-4)," the report reads.
Ukraine's opponents in 2022 World Cup qualifiers have taken the following positions: France - 3rd, Finland - 56th, Bosnia and Herzegovina - 58th, and Kazakhstan – 124th.
FIFA ranking as of December 10, 2020:
1. Belgium – 1,822 points
2. Brazil – 1,798
3. France – 1,762
4. England – 1,753
5. Italy – 1,745
6. Argentina – 1,714
7. Spain – 1,680
8. Portugal – 1,662
9. Mexico – 1,658
10. United States – 1,648
… 25. Ukraine – 1,523
Photo: uaf.ua
op