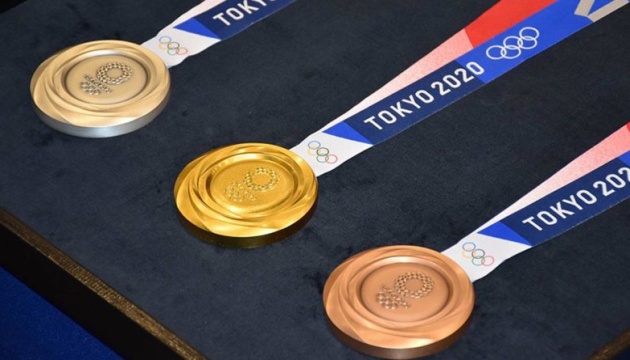 Ukrainian Olympic athletes to get from $55,000 to $125,000 for medals
Ukrainian athletes participating in the Olympic Games in Tokyo will get $125,000, $80,000 and $55,000 for gold, silver and bronze medals, respectively, the Ministry of Youth and Sports of Ukraine has reported.
According to the report, Team Ukraine has already collected 13 medals: one gold, three silver and nine bronze medals. The last day of the competitions in Tokyo is August 8.
The head coach of the national team in Greco-Roman wrestling, Volodymyr Shatskykh, thanked for the support of the team.
"I want to thank President of Ukraine Volodymyr Zelensky for his support, because it is very important to us. We know that the president is not indifferent to sports and once wrestled. I would also like to express my gratitude to the Ministry of Youth and Sports and personally to Minister Vadym Guttsayt for his comprehensive assistance in preparing athletes for the Olympic Games. To date, we have received from the state all the financial and material resources that are sufficient to fulfill the tasks," said Shatskykh.
According to the report, UAH 1.3 billion is envisaged in the state budget for the training, participation and rewarding of Ukrainian athletes in the 2021 Summer Olympic and Paralympic Games.
"Creating a modern and accessible infrastructure for high achievements in sports and the development of grassroots sports is the key to the successful participation of Ukrainians in the next Olympic Games and other international competitions," said Guttsayt.
He noted that for the first time in 30 years, sports infrastructure is being actively developed in Ukraine.
op