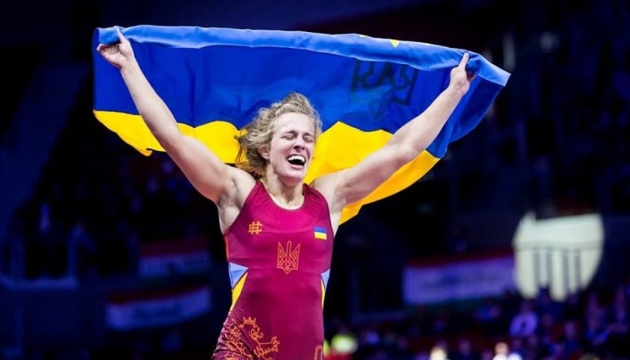 Ukrainian wrestler Cherkasova wins bronze at Tokyo Olympics
Ukrainian wrestler Alla Cherkasova has claimed a bronze medal in the women's freestyle 68kg event at the Olympic Games in Tokyo (Japan).
In the bronze medal match, Cherkasova beat Japanese Sara Dosho, according to Ukrinform.
Cherkasova earlier defeated Agnieszka Wieszczek-Kordus from Poland (11-0), Anna Carmen Schell from Germany in the quarterfinals, but lost to American Tamyra Mensah-Stock (4-10) in the semifinals.
Team Ukraine has already won seven medals at the Tokyo Olympics - a silver and six bronze medals.
op