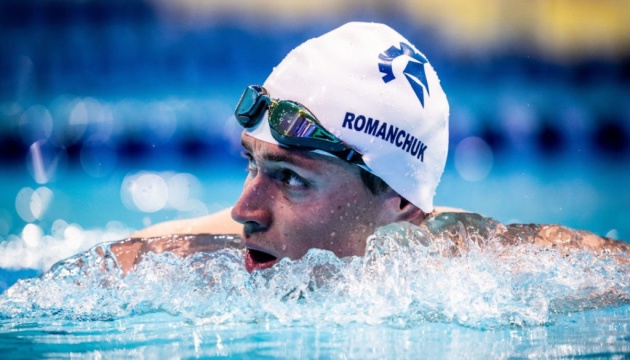 Swimmer Mykhailo Romanchuk wins bronze at 2020 Olympics
Ukrainian swimmer Mykhailo Romanchuk has won a bronze medal in the men's 800m freestyle event at the Olympic Games in Tokyo (Japan).
According to Ukrinform, Romanchuk showed a time of 7:42.33.
U.S. swimmer Robert Finke took gold (7:41.87), and Italian Gregorio Paltrinieri earned silver (7:42.11).
Another Ukrainian swimmer, Sergii Frolov, finished sixth with a time of 7:45.11.
President Volodymyr Zelensky congratulated Romanchuk on winning the bronze medal.
"Congratulations to our swimmer Mykhailo Romanchuk, who brought the fourth bronze medal to Ukraine at the Tokyo Olympics! Mykhailo won a medal in the 800m freestyle event," Zelensky wrote on Twitter.
He added that Ukrainian swimmers last won medals at the 2004 Olympic Games.
Team Ukraine has already earned four bronze medals in Tokyo.
op