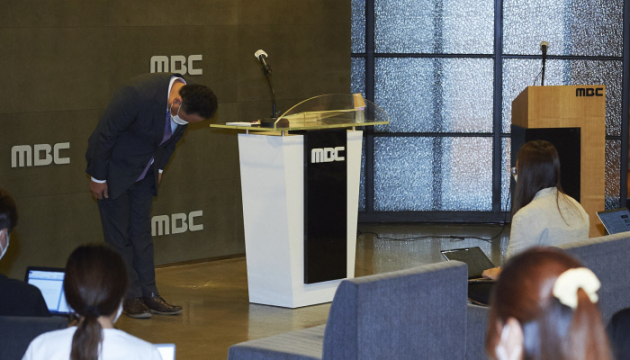 2020 Olympics: South Korea TV apologizes for using Chornobyl to depict Ukraine
South Korean broadcaster MBC has apologized for the insulting choice of images and captions to depict countries at the opening ceremony of the Tokyo Olympic Games, according to the BBC.
For example, the TV channel used images of pizza for Italy, Dracula for Romania, a piece of salmon for Norway, and Chornobyl for Ukraine, the report said.
South Korean broadcaster MBC used images to "represent" each country during the #Tokyo2020 Opening Ceremony.

Italy: pizza
Norway: salmon
Haiti: upheaval
Ukraine: Chernobyl pic.twitter.com/KpUXATuZld

— Raphael Rashid (@koryodynasty) July 23, 2021
When Haiti's athletes walked on to the stadium, an on-screen caption described the country as one "with an unstable political situation due to the assassination of the president." When the Syrian team entered, a caption read: "A civil war that has been going on for 10 years."
MBC has since apologized for offending viewers, after complaints the visuals were "offensive" and "ridiculous."
The channel said it wanted to make it easier for viewers to understand the entering countries quickly but said it was an "inexcusable mistake."
At a press conference on Monday, the channel's CEO Park Sung-jae apologized, saying MBC had "damaged the Olympic values of friendship, solidarity and harmony."
According to the BBC, the TV channel was earlier fined after using similar captions and images at the Opening Ceremony for the 2008 Beijing Olympics. It had then referred to Zimbabwe "as a country with deadly inflation."
Photo: twitter.com/koryodynasty