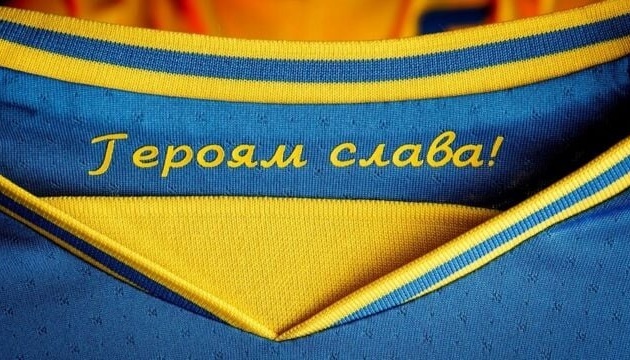 UEFA orders Ukraine to remove slogan 'Glory to the Heroes' on Euro 2020 shirt
UEFA has ordered Ukraine to remove the phrase "Glory to the Heroes!" from the national team kit a day before the start of the Euro 2020 European Championships, due to the slogan's political connotations, according to the sports news site Tribuna.com.
According to the report, European football's governing body said the combination of two phrases, "Glory to Ukraine" and "Glory to the Heroes," was "clearly political in nature, having historic and militaristic significance."
At the same time, a map of Ukraine, including Russian-occupied Crimea, on the new jersey does not violate the rules, since the UN recognizes the respective borders of the state.
The slogan "Glory to Ukraine" will also remain on the kit, since it can be viewed as non-political.
UEFA initially approved the design but after receiving complaints from the Russian Football Union, it instructed Ukraine to remove the slogan "Glory to the Heroes!" on the inside of their shirts.
The Ukrainian Association of Football is holding consultations with UEFA to obtain permission for the slogan "Glory to the Heroes!" on the national team kit.
op