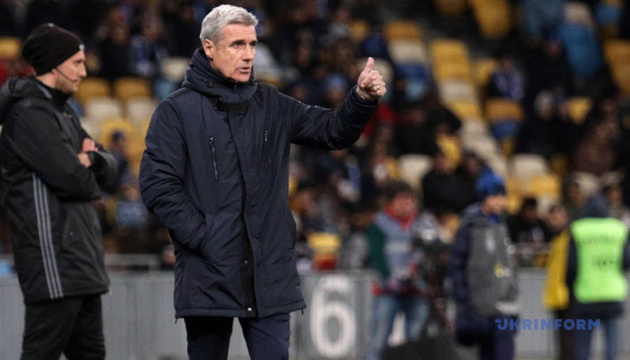 Castro leaves Shakhtar Donetsk
Shakhtar Donetsk has officially confirmed that Luis Castro is stepping down as the club's head coach, the club's press service has reported.
A meeting took place between Castro and General Director at Shakhtar Donetsk Serhiy Palkin. The Portuguese manager was presented with a T-shirt with the No. 84 (the number of official matches Shakhtar played under his leadership) and a memorable souvenir, the report said.
Castro signed a two-year contract with the Ukrainian club in the summer of 2019, replacing his compatriot Paulo Fonseca.
Under Castro, Shakhtar won the Ukrainian Premier League title in the 2019/2020 season. Last year, the club reached the Europa League semifinals.
In total, Shakhtar had 51 wins and 16 draws in 84 matches played under the leadership of the Portuguese manager. The club scored 168 goals.
op