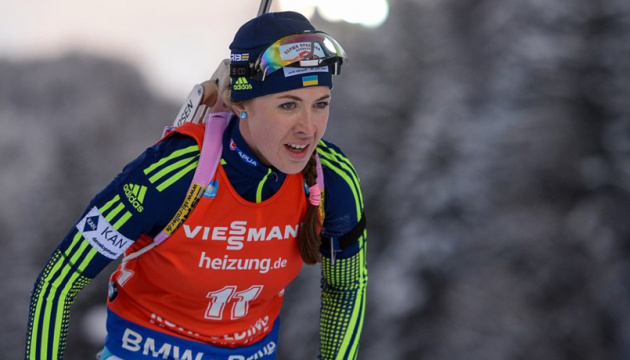 Yulia Dzhyma wins silver at Biathlon World Cup
Ukrainian biathlete Yulia Dzhyma has won a silver medal in 7.5 km sprint at stage 8 of the Biathlon World Cup in Nové Město, Czech Republic.
The best time (18 minutes 48.4 seconds) was shown by Norwegian Tiril Ekgoff. Italian Lisa Vitozzi took bronze.
The results of other Ukrainian biathletes: Darya Blashko - 16th place, Anastasia Merkushyna - 22nd, Olena Pidhrushna - 34th, Valya Semerenko - 40th.
ol