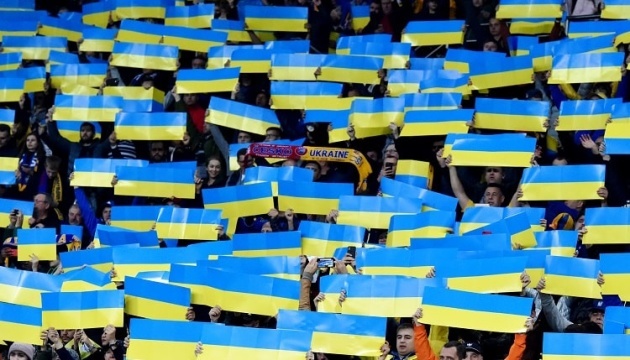 UAF president supports Yaroslavsky's initiative to revive FC Metalist
President of the Ukrainian Association of Football (UAF) Andriy Pavelko has supported the initiative by the former owner of the Metalist football club, Oleksandr Yaroslavsky, to revive the Kharkiv-based club, the UAF's press service has reported.
"I learned with great inspiration about a letter from the president of the legendary football club Metalist, Oleksandr Yaroslavsky, to the Kharkiv regional authorities with a proposal to unite with all concerned compatriots and loyal fans and revive the truly heroic FC Metalist," Pavelko said.
He also thanked Yaroslavsky for such an initiative. "As a member of the UEFA Executive Committee and President of the UAF, I will do my best to help implement this initiative. I believe that in the near future the Kharkiv club, founded back in 1925, will again enchant us with its play in the Ukrainian Premier League, the Ukrainian Cup and the European football competitions, in particular, the Champions League," Pavelko said.
Yaroslavsky said on February 23 that he had agreed with the Kharkiv city authorities on the revival of FC Metalist and was again ready to invest in the football club he owned in 2006-2012.
Photo: uaf.ua