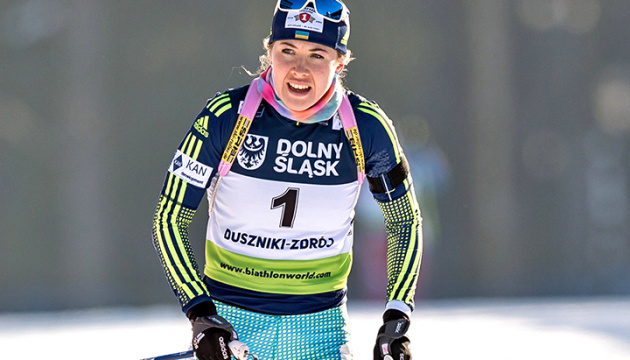 Ukrainian Dzhima wins silver at Biathlon World Cup
Ukrainian Yuliia Dzhima has won a silver medal in the women's 15km individual race at the Biathlon World Cup in Anterselva, Italy.
Dzhima finished 43.7 seconds behind the winner, Lisa Theresa Hauser from Austria. French biathlete Anaïs Chevalier-Boucher took bronze, according to Ukrinform.
Olena Pidhrushna was 16th, Valj Semerenko 28th, and Darya Blashko 57th.
A total of 96 biathletes took part in the competition.
The men's 20km individual race will take place in Anterselva on Friday, January 22.
op