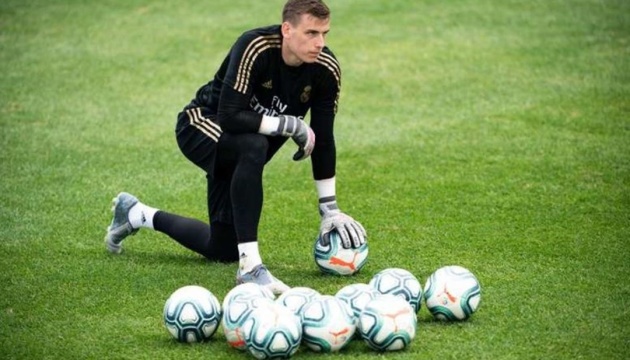 Lunin may leave Real Madrid again
Real Madrid are ready to loan out Ukrainian goalkeeper Andriy Lunin for the fourth time in the past two-and-a-half years.
According to El Gol Digital, several clubs of the Spanish Primera want to see Lunin in their squad.
The Real Madrid camp wants to give the 21-year-old goalkeeper playing practice, so they are considering an option with another lease for the Ukrainian.
One of the main contenders for Lunin is Getafe, which ranks 13th in the Spanish football championship. The club's president, Angel Torres, and head coach Jose Bordalas are ready to receive Lunin.
Photo: elgoldigital.com