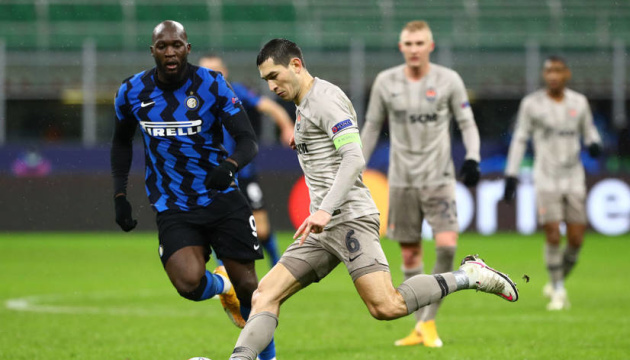 Shakhtar to play in Europa League after goalless draw with Inter
Shakhtar Donetsk and Inter Milan have played out a goalless draw in the group stage of the UEFA Champions League.
The match took place at Giuseppe Meazza in Milan on Wednesday, December 9, according to Ukrinform.
In another Group B match, Spain's Real Madrid defeated Germany's Borussia Monchengladbach 2-0.
Shakhtar took third place in their group and will play in the Europa League playoffs. Inter finished bottom of the group and crashed out of the Champions League.
Real Madrid and Borussia Monchengladbach advanced to the knockout phase of the Champions League.
op