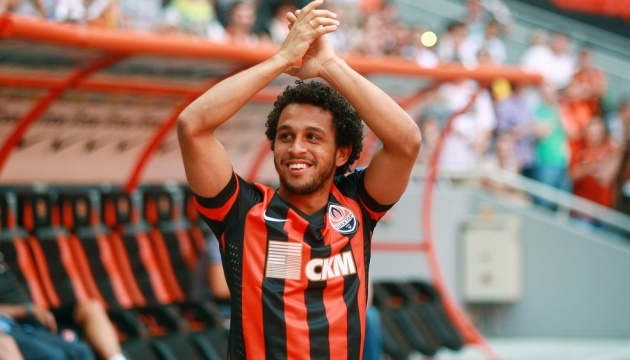 Shakhtar Donetsk terminates contract with Wellington Nem
Shakhtar Donetsk has stopped cooperating with midfielder Wellington Nem, according to the Brazilian news portal Globo.
The Brazilian's contract with the Ukrainian club was signed until June 2021, the report said.
Brazil's Coritiba shows an interest in signing the player. Earlier, Turkey's Besiktas wanted to see Nem in its squad.
Since the summer of 2013, Nem has played 75 matches for Shakhtar Donetsk, scoring 12 goals and making eight assists. Since 2017, the footballer has been loaned to Brazilian clubs Sao Paulo and Fluminense.
op