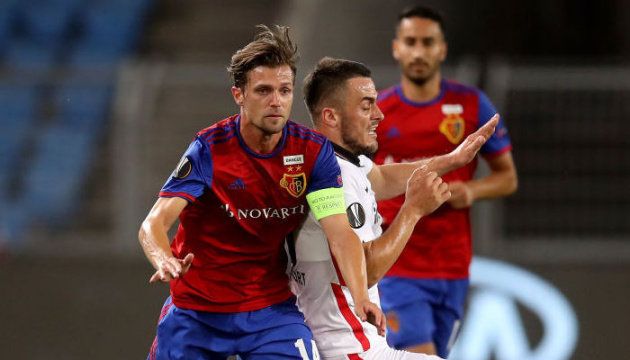 Shakhtar Donetsk to face Basel in Europa League quarterfinals
Switzerland's Basel has defeated Germany's Eintracht 1-0 in the return leg of their last-16 Europa League tie and will take on Ukraine's Shakhtar Donetsk in the quarterfinals of the European football competition.
According to Ukrinform, the first match ended in a 3-0 victory for the Swiss club.
In the other three quarterfinal games, Italy's Inter will take on Germany's Bayer, England's Manchester United will face Denmark's Copenhagen, and England's Wolverhampton will play Spain's Sevilla.
The matches will take place in Germany on August 10-11.
Earlier reports said that Shakhtar Donetsk had defeated Germany's Wolfsburg 3-0 in the return match of their last-16 Europa League tie and made it through to the quarterfinals of the tournament.
Photo: Getty Images
op