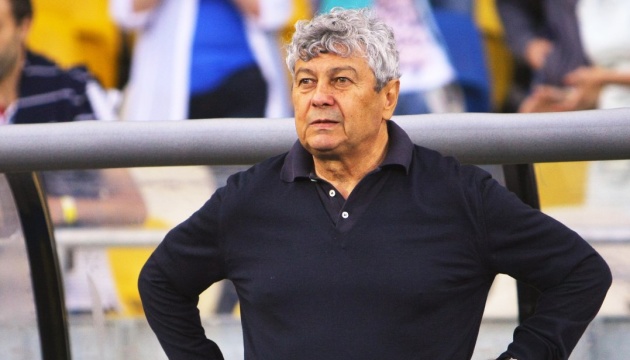 Lucescu resigns as Dynamo Kyiv manager - media
Romanian football coach Mircea Lucescu has decided to give up his job at Dynamo Kyiv, which he headed four days ago, on July 23, according to Romanian sports news site GSP.ro.
"Unfortunately, I decided to give up my possible cooperation with Dynamo Kyiv. I thank the Surkis family for the trust given and the invitation made, but it is impossible for me to be able to work in an atmosphere of hostility coming especially from the ultras whose support the team needs so much," Lucescu wrote in a letter to the club's owners.
"I was never a coward. I accepted sporting challenges. Evidence of this was my transition from Galatasaray to Besiktas or from Dinamo Bucharest to Rapid Bucharest. Their supporters are in a great rivalry, but they welcomed me with hope and open arms and I managed to win the titles in those countries with their support," he wrote.
Lucescu said that he could not accept his own fans acting against the club's interests. "I think it was time for a change that would cause enthusiasm, motivation and bring the team back to the level dictated by the club's traditions and history," he said.
Lucescu said his transfer to Dynamo Kyiv had nothing to do with salary.
"Money is the last thing that interested me. I wanted to return to football, to Ukraine, where I felt great pleasure. I wanted to get back into this atmosphere of unpredictable and exciting football. I did it with enthusiasm and confidence in the potential of young Ukrainian footballers, many of whom play for national teams. I wanted rivalry as it was many years ago. Ukraine deserves it," he wrote.
On July 23, Dynamo Kyiv signed a two-year contract with Lucescu with the option of one-year extension.
op