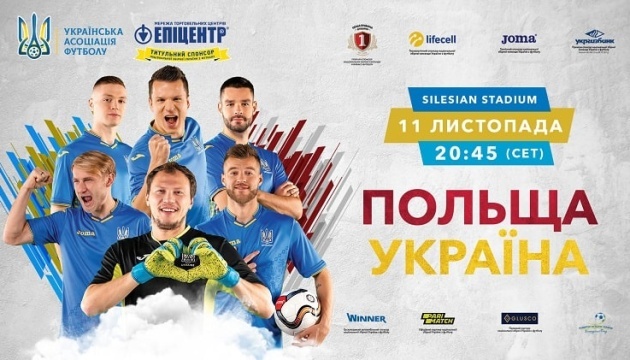 Ukraine's national football team to play against Poland on Nov 11
Ukraine's national football team will play a friendly match against Poland at the Silesian Stadium in Chorzow on November 11.
The meeting will start at 21:45 Kyiv time, the press service of the Ukrainian Association of Football reported.
The match was initially scheduled for March 31 this year, but it was postponed due to the COVID-19 pandemic and the decision of the UEFA Executive Committee.
A few days after the game with Poland, Ukraine will play two away matches in the UEFA Nations League - against Germany on November 14 and against Switzerland on November 17.
op