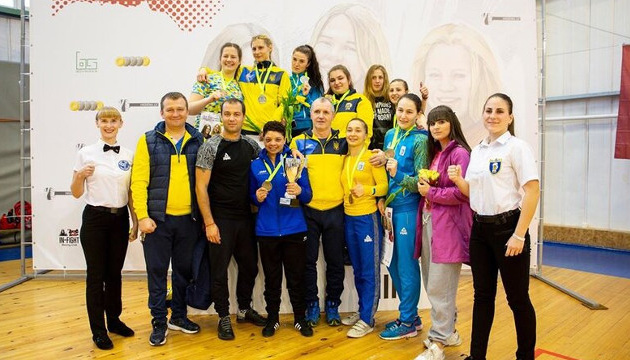 Ukrainian women win 27 medals at boxing tournament in Riga
Ukrainian athletes have won 27 medals at the international boxing tournament for women and youth in Riga, Latvia, during March 4-9.
At the 3rd Riga Ladies Boxing Cup 2020, Ukrainian women took three gold, four silver and seven bronze medals, according to the Boxing Federation of Ukraine.
In particular, Yulia Demianenko (48 kg), Inna Statkevych (54 kg) and Snizhana Kholodkova (57 kg) earned gold medals. Mariana Maksymiv (54 kg), Yaroslava Marynchuk (57 kg), Hanna Okhrei (60 kg) and Maria Bova (69 kg) took silver medals. Hanna Okhota (51 kg), Kateryna Rohova (60 kg), Lina Karichenska (64 kg), Maria Borutsa (75 kg), Tetiana Petrovych (75 kg), Maria Lovchynska (+81 kg) and Maria Kryvonis (+81 kg) won bronze medals.
Kholodkova won the title of the best athlete of the competition in Riga.
Ukrainians also won 13 medals in the youth category: three gold, three silver and seven bronze medals.
op