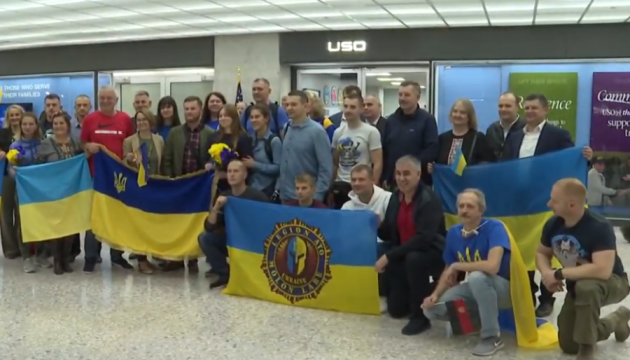 Ukrainian defenders taking part in Marine Corps Marathon in US
A team of Ukrainian defenders participates in the 44th Marine Corps Marathon in the United States on the distances of 10 km and 42 km.
This is the fourth race of participants in the anti-terrorist operation in eastern Ukraine within a large-scale international event that has attracted more than 30,000 people from 60 countries this year, an Ukrinform correspondent reports.
The Ukrainian team includes 11 combatants who were wounded during the military operations. In addition, six people accompany the servicepersons.
Participants with amputation or severe disease will hit a distance of 10 km. Among them: Olha Benda (the first woman in the Ukrainian national team), as well as Yuri Kozlovsky, Oleksiy Bobchanets, Oleksandr Tereshchenko, Oleksandr Popruzhenko.
In addition, Valentyn Derelo, Vladyslav Kuts, Taras Zabozhchuk, Dmytro Turevych, Bohdan Oksentiuk and Oleksandr Babych will run 42 km marathon.
This year, the participants in the Marine Corps Marathon have to run in heavy rain. However, the weather conditions have not affected the mood of the servicepersons.
ol