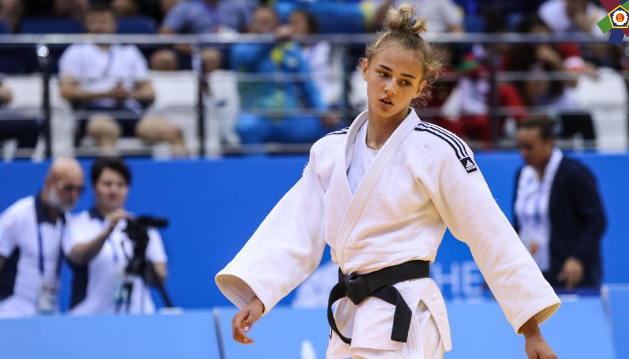 Ukrainian judoka Bilodid wins gold in Abu Dhabi Grand Slam
Double world judo champion, 19-year-old Ukrainian Daria Bilodid, has won a gold medal at the Grand Slam tournament in Abu Dhabi (the United Arab Emirates).
On October 24, Bilodid defeated European Games bronze medalist Marusa Stangar of Slovenia in the Grand Slam final, the National Olympic Committee of Ukraine reported on Facebook.
"Irresistible Daria Bilodid. In the final of the Grand Slam tournament in Abu Dhabi, our judoka, who competes in the weight category of up to 48 kg, left no chance to Slovenian Marusa Stangar. A little more than a minute and the opponent was already lying on the tatami in a 'tight embrace' of the Ukrainian 'anaconda'," the report reads.
op