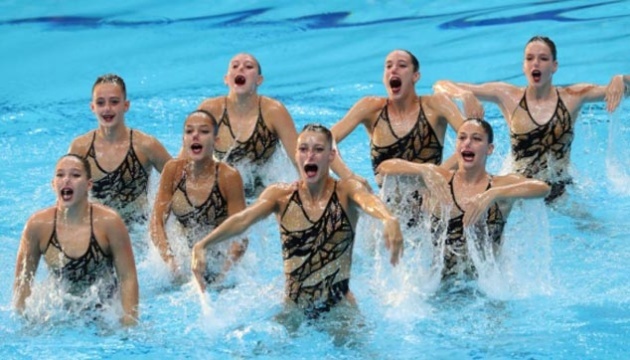 Ukrainian team wins bronze medal at FINA World Championships
Ukraine has won the bronze medal in women team free in artistic swimming at FINA World Championships.
The team consisting of Yelyzaveta Yakhno, Anastasiya Savchuk, Vladyslava Aleksiiva, Maryna Aleksiiva, Marta Fiedina, Yana Nariezhna, Kateryna Reznik and Alina Shynkarenko scored a total of 94.3667 points, Ukrinform reports.
Russian team won the gold medal, having scored 98.0000 points, and China showed the second result (96.0333 points).
Ukrainian artistic swimmers has already won one gold medal and four bronze medals at the Championships.
The 18th FINA World Championships 2019 is held in Gwangju, the Republic of Korea.
ol