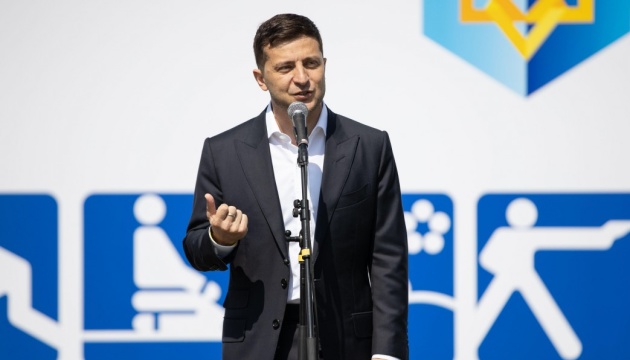 Ukraine should win right to host Olympic Games - Zelensky
Ukrainian President Volodymyr Zelensky has said that Ukraine needs to develop a strategic plan so as to bid to host the Olympic Games.
He put a respective task at a meeting with Youth and Sports Minister Ihor Zhdanov and President of the National Olympic Committee Serhiy Bubka at the Koncha-Zaspa Olympic Sports Training Center on Tuesday, July 16, the press service of the head of state reported.
"We need a certain plan that we are ready to build everything in three to four years, and then we can be in the queue and host the Olympics. We must be ambitious," Zelensky said.
According to him, it is now necessary to develop sports infrastructure that can then be used to host the Olympic Games.
"We need to give tasks to our guys who are looking for investment, as well as tasks to our budget so that money is allocated every year for the facilities that we need, and then they will be used for the Olympics. We should at least try to achieve this," Zelensky said.
Bubka, in turn, noted that the upcoming Olympic Games, which Ukraine can bid to host, are the 2030 Winter Olympics or the 2032 Summer Olympics.
At the same time, he noted that it is now most realistic to hold the upcoming Winter or Summer Youth Olympic Games in Ukraine.
op