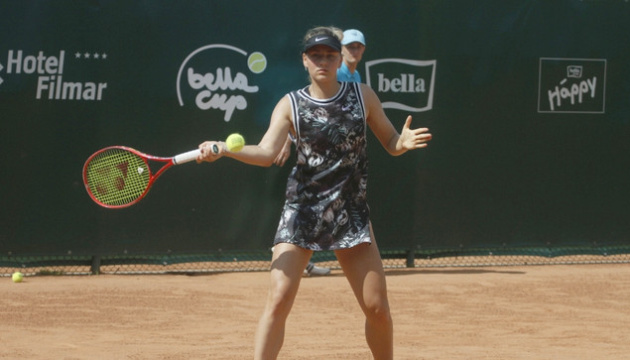 Kostyuk reaches semifinals of ITF tournament in Torun
Ukrainian tennis player Marta Kostyuk has made it through to the semifinals of the ITF tournament W60+H in Torun, Poland.
In the quarterfinals of the tournament, Kostyuk defeated her compatriot Anhelina Kalinina 1-6, 6-3, 6-3, according to the Big Tennis of Ukraine (BTU).
The match between the two Ukrainians lasted two hours and 17 minutes.
In the semifinals of the tournament in Torun, the 16-year-old Kostyuk will play against second-seeded Allie Kiick of the United States.
op