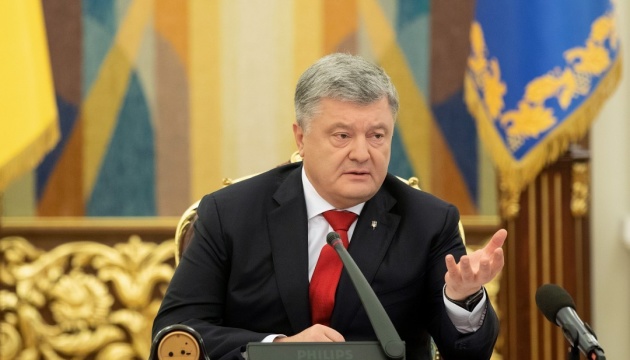 Poroshenko calls on Ukrainians to support national team at Invictus Games
President Petro Poroshenko has called on Ukrainians from all over the world to support the national team at the Invictus Games competition, which begins in Sydney on Saturday.
"I ask Ukrainians from all over the world to support our heroes. Let our common slogan around the world be the slogan 'Glory to Ukraine!'" the head of state wrote on his Facebook page.
Poroshenko attended the team's training session before they departed for Sydney. "I can say with certainty that these are one of the strongest people in Ukraine. They are strong in body, strong in spirit, strong in the will to victory," he said.
The president recalled that the Ukrainian team showed a triumphant result at the competitions in Toronto last year. "I am convinced that they will again be the best and show all the strength and invincibility of the Ukrainian army," he added.
The Invictus Games 2018 will be held in Sydney, Australia, on October 20-27.
op