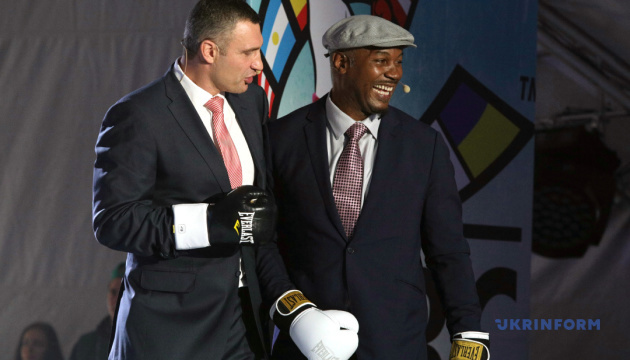 Vitali Klitschko, Lennox Lewis meet in boxing gloves
Kyiv Mayor Vitali Klitschko, who was named "Eternal World Heavyweight Champion" by the WBC, and British boxing legend Lennox Lewis have met in boxing gloves.
The boxing stars met during the opening ceremony of the 56th Convention of the World Boxing Council (WBC), which is being held in Kyiv for the first time, the press service of the Kyiv authorities reported.
The champions, 15 years after the fight, shared their emotions at the time and commented on the brightest moments of the bout.
"The fight, which millions of people around the world are still discussing, took place 15 years ago. Today our ring is a stage, and we can comment on that fight," Klitschko said.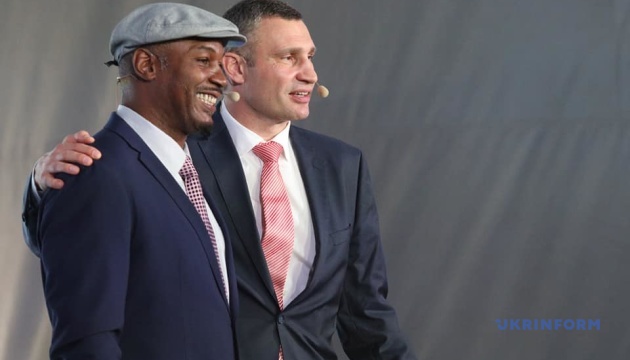 He thanked Lewis for giving him a chance to demonstrate that he is one of the strongest boxers in the world.
"Lennox has given me a chance to show that I am one of the strongest boxers in the world. All boxing fans, commentators appreciated my skills. Today many people want to see the Klitschko-Lewis fight again, but sorry, unfortunately, this is no longer the case," the Kyiv mayor said.
Lewis, in turn, noted that he watched a recording of the fight about 30 times and would watch it again and again. He said Klitschko was the toughest of his opponents.
op