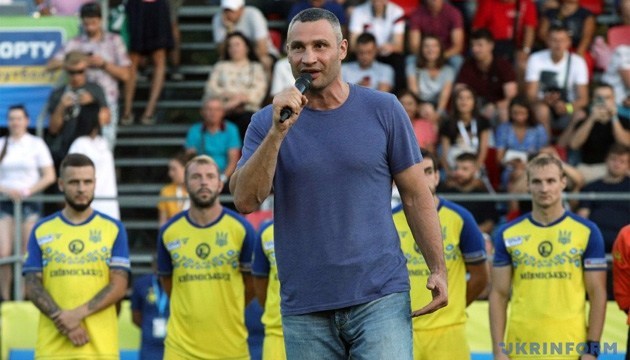 Kyiv mayor attends EMF EURO 2018 opening
Kyiv Mayor Vitali Klitschko has attended the opening of the EMF EURO 2018 European minifootball championship, which began in Kyiv on August 12, the city state administration's press service has reported.
"Matches will be held at the City of Sports complex on the Dolobetsky Island in Hydropark. Twenty teams from different countries, including Ukraine's national team, participate in the competition. This is already the ninth European tournament held under the auspices of the European Minifootball Federation (EMF)," reads the report.
Klitschko welcomed all the participants and fans of the championship and noted that the Ukrainian capital is pleased to host such a sporting event.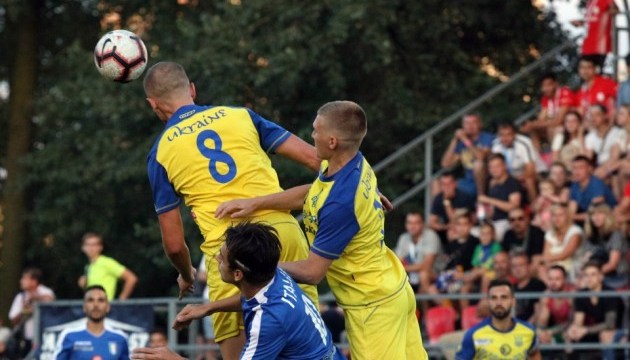 "It's good that Kyiv hosts more major international events - cultural and sports events. We held at a high level the Eurovision Song Contest last year and the UEFA Champions League final this spring, and we are preparing for the first time to host the World Boxing Organization (WBC) Congress this autumn. I am also glad that today we are opening in Kyiv the European minifootball championship, which attracts millions of people around the world," Klitschko said.
The Ukrainian Minifootball Federation was formed in 2016. Since then, it has participated in all continental championships. Minifootball is an amateur sport in Ukraine. According to rules, only football players who did not have professional sports contracts during the last year can take part in the matches.
The championship will be held in Kyiv until August 18.
op